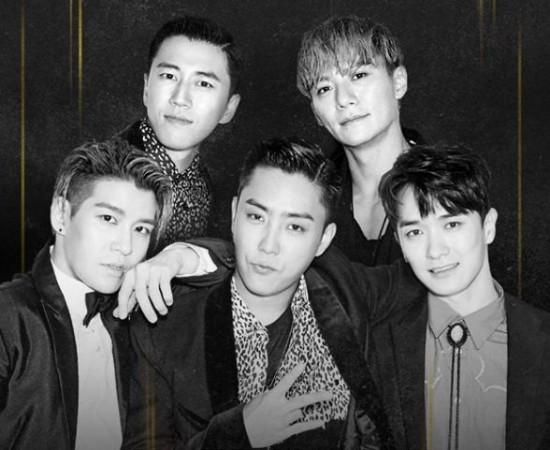 After making fans wonder which YG Entertainment artiste will make a comeback in October, the entertainment company revealed that its boy-band Sechs Kies will release new music after 16 years.
On Wednesday, YG Entertainment revealed that the five-member band will release its digital single titled Three Words. Their upcoming single, produced by Tablo and Future Bounce, will release on Friday, 7 October.
Although very little is known about Sechs Kies' new song, suffice it to say that Tablo and Future Bounce's musical styles will be predominant. Three Words may just be heavy with hip-hop.
Sechs Kies's comeback has generated quite a bit of excitement among fans, who are thrilled that first generation K-pop groups are making their mark again.
However, rumours of their reunion have been rife ever since the band held a reunion concert at the Seoul World Cup stadium in April this year. A few months later, YG Entertainment confirmed that members of Sechs Kies have signed a contract with the company.
Although YG Entertainment hasn't announced the band's promotional activities after the single's release, perhaps we can expect their loyal fandom, Dear Sechskies Friend, to turn up in droves wearing their trademark yellow raincoat to cheer on the band.
Sechs Kies's single, Three Words, will be released at 12 am KST on Friday, 7 October.