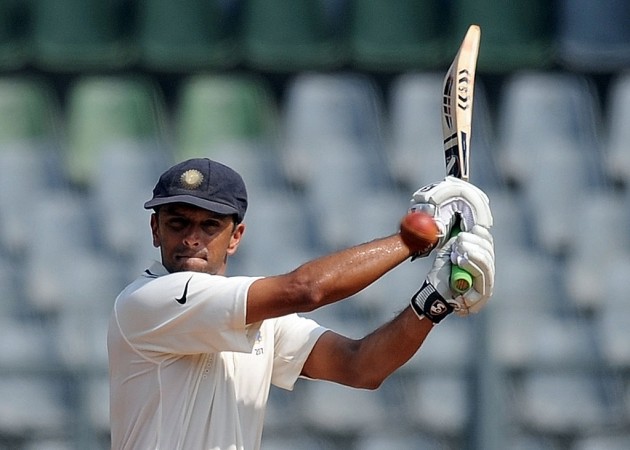 Can you imagine an All-Time Indian Test XI without Rahul Dravid? Yes it is impossible for many but not for this British journalist, who omitted from his list. And the fans are not taking it lightly.
British TV personality and journalist Piers Morgan today (December 15) took to the micro-blogging website Twitter to unveil his All-Time Indian XI in Test cricket. He chose to install current captain Virat Kohli at number three and leave out Dravid.
Dravid, known as "The Wall", was one of India's best batsman during his time. Having scored over 10,000 runs in both Tests and One Day Internationals, he would walk into any All-Time World XI. But Morgan chose to ignore Dravid's accomplishments and fans did not leave him on Twitter.
This is not the first time that Morgan is at the receiving end from Indian netizens. He was earlier trolled for getting into a Twitter exchange with Virender Sehwag.
Morgan picked MS Dhoin as the captain of the All-Time XI. He has chosen Sunil Gavaskar and Sehwag as openers.
Even former England batsman Rob Key questioned Dravid's omission. He wanted Dravid in place of VVS Laxman.
Here is Piers Morgan's All-Time Indian XI
1. Sunil Gavaskar
2. Virender Sehwag
3. Virat Kohli
4. Sachin Tendulkar
5. VVS Laxman
6. MS Dhoni (captain/wicketkeeper)
7. Kapil Dev
8. Javagal Srinath
9. Bishan Singh Bedi
10. Zaheer Khan
11. Anil Kumble
Here are some of the responses to Morgan's selection
No Dravid, no Indian test XI. Best test batsman and an excellent slip fielder.

— Gyan Bhaskar (@Gbm1993) December 15, 2017
If a best ever indian team doesn't have dravid in it, I refuse to take it seriously. You shouldn't either :)

— c kumara (@IamChamil) December 15, 2017
Where the wall? You have to have the wall in there. Maybe for laxman

— wiski?? (@Wiski_23) December 15, 2017
A test side without Dravid ?! That's an incomplete selection.

— absoluteDESI (@DesiAuthor) December 15, 2017
You can't miss dravid from all time India X1

— #FAN (@Sarcastic_Raj) December 15, 2017