Virat Kohli has had an incredible year, scoring hundreds of runs as the India captain strolled to his 19th Test ton against Sri Lanka on Sunday. Kohli took over the captaincy from MS Dhoni in December 2014 down under, since then, the player has not turned back, becoming one of the consistent players for India.
Of the 19 hundreds, Kohli has scored 12 of them wearing the captain's armband, reflecting that he enjoys responsibility and pressure. Former cricketers like Sachin Tendulkar might have not coped with the additional responsibility of captaincy during their days, but Kohli has taken the leadership role like a duck to water, inspiring his players to perform even better. He has led from the front.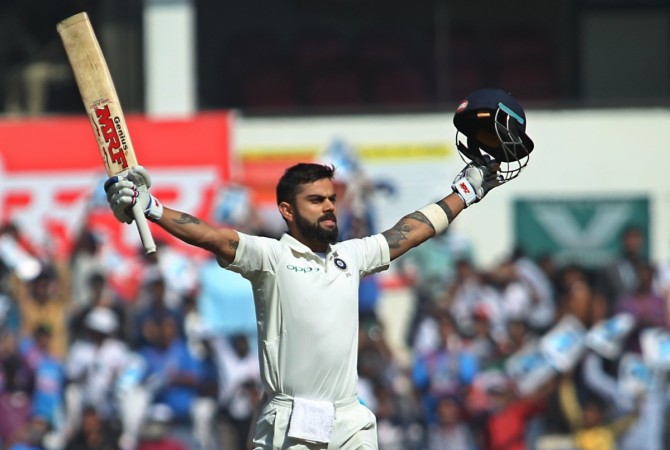 The India captain has played an integral role in helping India win matches, without thinking much about his personal records, which has impressed cricketer-turned-commentator VVS Laxman.
The former India cricketer sang praises about the Indian captain and explained the reason for his consistency.
"As a captain, you do not really think of personal records, what you look to do is how your batting can contribute to set the game for Team India. How your batting can win the matches for Team India, and that is why he (Virat) is averaging 50 plus in all formats of the game. His average has improved after becoming captain. He enjoys that responsibility and that is special about him," VVS said during the post-lunch show on Sunday in Star Sports.
India have had wonderful success against all oppositions, but one has to remember this team has not played much cricket outside India of late. Majority of their victories have come at home, so next year is going to test Kohli as captain, playing in countries like South Africa, England and New Zealand.
The India team will be hugely dependent on Kohli's batting and his leadership qualities when the team travels abroad next year.