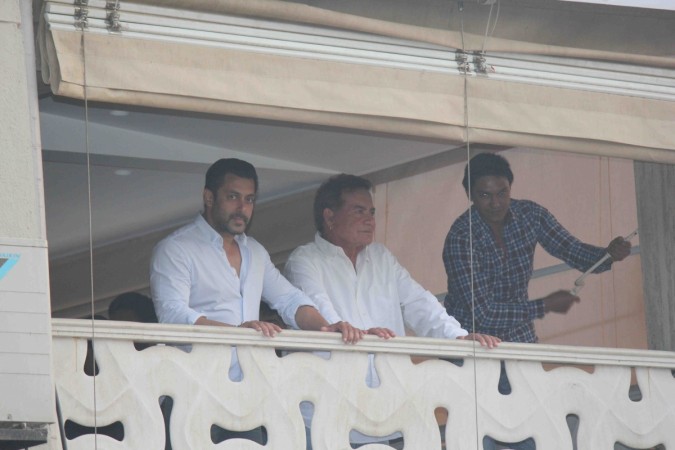 Salman Khan at a recent event hinted about shedding his bachelorhood status and revealed Nov. 18 as the D-day. Though he did not reveal the year, he mentioned that on Nov. 18 he would get married. But why Nov. 18? What is so special about this date?
Apparently, Salman wants to get married on the same date when his parents tied the knot, i.e. Nov. 18. The "Sultan" actor chose the date when he was a child as on the same date his father Salim Khan married his mother Salma, the Asian Age reported.
"Yes. 18th November. Yeh 18th November, yeh kuch bees pachees November se chal raha hai. Lekin pata nahi kaunse saal main hoga. Lekin hoga. (The date, Nov.18, has been fixed for over two decades, but the year remains undecided. However, marriage is definitely on the cards)," Salman said at a recent event.
Salim has been married to Salma for 53 years now and he believes that marrying on the same date would strengthen his relationship with his partner. As a child, he would tell his parents he would marry on the day they did. Even Arpita Khan Sharma got married on the same date. Salman believes that his parents' marriage is the ideal relationship, even after his father tied the knot a second time.
However, when asked about his marriage date, his friend told the tabloid that they have received no information as such on Salman's wedding date. "Ever since his wedding to a lady (Sangeeta Bijalani) was called off after all the formalities including the wedding cards were done, Salman has been a little superstitious about announcing his wedding. So when it does happen, it will happen out of nowhere. I suspect we'll be told to get ready within an hour for the wedding," his friend said.