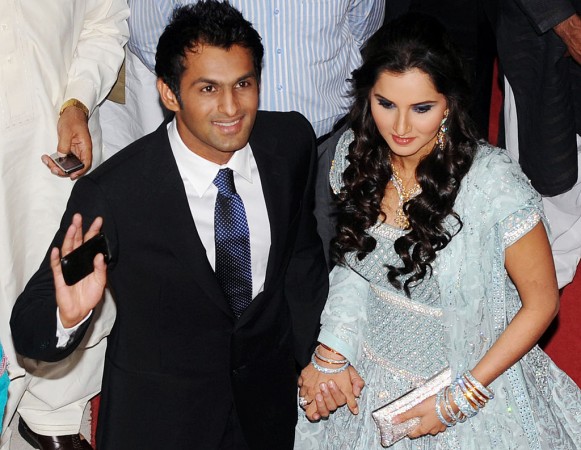 India tennis star Sania Mirza is a well-known cricket fan, and is quite active on social media, congratulating the Indian team for winning matches. The Hyderabad woman, who is married to Pakistan cricketer Shoaib Malik also congratulates her husband when he delivers the goods for his country.
It was on Sunday, where both the things happened (India won the series against New Zealand and Sania's husband won the man of the series against Sri Lanka), and the tennis player was active on Twitter.
Sania sent her congratulations to Virat Kohli and his men for the New Zealand series, but it was her other tweet for husband Shoaib, which bagged headlines.
Congratulations yet again @BCCI @imVkohli and the boys for the series win ???? ab toh aadat si hogayi hai ??

— Sania Mirza (@MirzaSania) October 29, 2017
What happened?
The tennis star was a regular in the stands as Pakistan hosted Sri Lanka in the UAE for the first two T20I. She was also present in Lahore to watch his husband play a historic match as Pakistan was hosting Sri Lanka for the first time since the horrific terror attack in the country in 2009.
Shoaib did not disappoint his fans and Sania, as the right-hander scored a match-winning 51 runs from 24 balls to help Pakistan win the T20 series 3-0.
There was a reason for Sania to be even more proud. Shoaib was also awarded the man of the series for his show in the T20 series. As a result, the all-rounder was given a motorcycle.
As soon as the player received his gift of the bike, Sania posted a picture of her husband, with a caption reading, 'chalen phir is pe' (should we go in this one)?
Just 14 minutes later, she realised that the seat was already taken by Shadab Khan, who was the pillion rider on the bike. After seeing Shadab in that seat, Sania came up with an interesting tweet.
Shadab then played along and apologised to Sania for taking her seat on the bike.