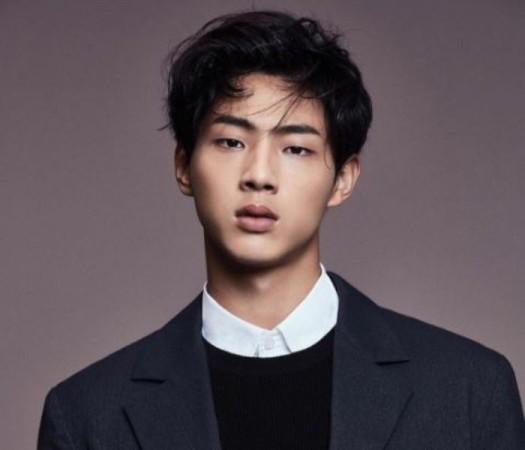 South Korean actor Kim Ji-Soo, popularly known as Ji Soo, has undergone a bone surgery for acute osteomyelitis (inflammation of bone or bone marrow, usually due to infection). The surgery was successful and the actor is doing fine.
In a statement, Ji Soo's agency gave details about the surgery. On Monday, Ji Soo was admitted to hospital after he complained of severe pain. The actor also had a high fever, but now he is recovering well.
The president of Prain TPC, Yeo Jun Yeong, uploaded a photo of Ji Soo and told his fans that the actor is fine now.
"Since several weeks ago Ji Soo's leg was hurting so he went to a hospital to get treatment and examinations and the doctor said it might be bone cancer. We went to a larger hospital to get a diagnostic work-up to be sure," Jun Yeong said, according to Soompi.com.
"The results will be available after the Chuseok holiday but his condition had worsened to the point where he needed painkillers and a wheelchair," he added.
Ji Soo was admitted to hospital after his fever rose close to 40 degrees Celsius (approximately 104 degrees Fahrenheit). "People from the hospital hurriedly did a body scan and confirmed that it was acute osteomyelitis thankfully and not cancer upon checking the MRI," Jun Yeong said.
Talking about Osteomyelitis, Jun Yeong said that Ji Soo was lucky as it was not cancer. The surgery was long, but everything went well, he said, adding that he met the actor.
"We have to observe his progress, but we are thankful that this is a hardship he can overcome. I am deeply thankful to the medical team who did their best. We are in discussion regarding the current projects he is filming in order to find a solution that causes the least inconvenience. However, we will focus on doing our best to console Ji Soo's family and take care of Ji Soo so that he can recover," Jun Yeong said.
"We are sorry to those who were shocked after seeing the news and causing them to worry before the holiday," he added.