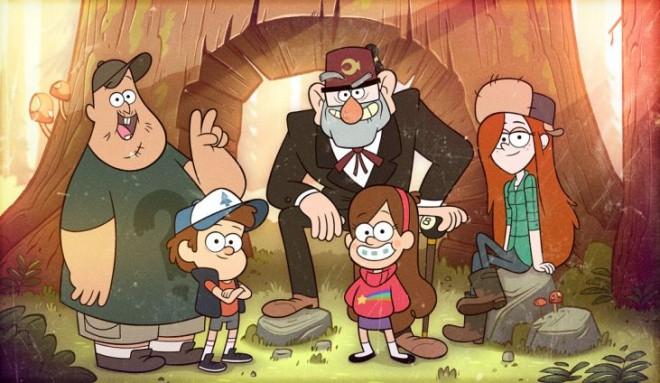 "Gravity Falls," one of the most popular animated adventure shows, aired the Season 2 finale earlier this year, on Feb. 15. It had seemed like the Pines siblings would hand up their mystery journal following "Weirdmageddon," but it seems like there might just be some adventure left for the residents of Gravity Falls.
The creator of "Gravity Falls," Alex Hirsh, had said that he loved the characters too much to drag the show along and make them visit places that didn't seem believable. The finale did show the twins, especially Mabel (Kristen Schaal), coming to terms to growing up, giving fans a sense of closure.
"Even though she is so perfect as Mabel, that Mabel changes. Everyone can't stay a kid, and everyone is going to become a different person in every phase of life. The show really eloquently draws [on] that, and everyone can relate to that moment when you realize you're losing a piece of your identity," Schaal told TV Insider.
Also Read: Gru meets his long-lost twin Drew in "Despicable Me 3"
However, this does not mean that this is the last we will see of the twins. It may be a while before they return, but there is a strong possibility for their return, as Hirsh explained to TV Insider: "... it's not inconceivable that one day we may return to this world because they are such rich characters, and with a little bit of time away from it, it's possible there may be a special or something. But I think when people watch the final episode, they will see threads in that episode that one imagines could potentially be addressed in some future form, whether it's in a comic or a special..."
Schaal hopes that her character Mabel would have found the love of her life by then: "Mabel would find the love of her life when she's 28." She further added that Mabel would be a "cool teacher," while her brother would become a treasure hunter like Indiana Jones.
How do you think "Gravity Falls" will return? Would Season 3 be better off as a series or would the sequel work best as a one-off TV special? Let us know by voting in the polls below:
Should "Gravity Falls" return with Season 3 or TV special?