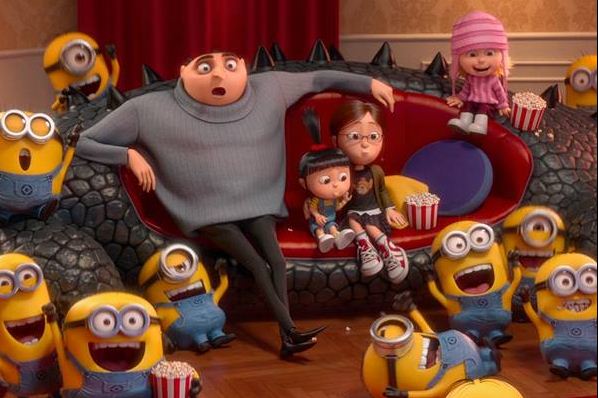 "Despicable Me 3," the third instalment of the "Despicable Me" series, will bring Gru (Steve Carell) and his daughters back to the big screen along with his minions. The movie is expected to get released a year from now, on June 30, 2017, but we have some amazing updates on what fans can expect from the animation.
It is understood that the main theme of the movie will be the sibling rivalry between Gru and his long-lost identical twin Drew, also voiced by Carell. Drew is distinguished from our hero with his full blond hair and his all-white dressing style.
Despite their differences, Gru and Drew will find a way to get along and join together in the fight against the actual villain, Balthazar Bratt, voiced by Trey Parker of "South Park" fame.
Balthazar is a child star from the '80s, who decided to take over the world once his career was finished. According to Cinema Blend, Balthazar is still bitter that his show was cancelled when he hit puberty and he hates being mocked. He is driven by the need of taking over the world, because he knows no one will ever make fun of him if he is the boss.
See the photo of Balthazar shared by "Despicable Me" here:
Don't forget to check back here for more updates regarding "Despicable Me 3".