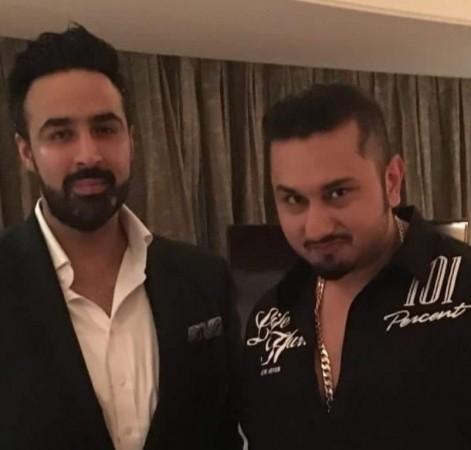 "A friend in need is a friend indeed" phrase has turned out to be true for singer Yo Yo Honey Singh. The singer recently revealed that he was suffering from bipolar disorder and amid his troublesome period of life, it was his friend Bobby Suri who remained by him.
Bobby was one of the leading businessmen in Australia, but he left everything and returned to India when he heard about Honey Singh's mental illness. He stood by Honey Singh for almost 18 months and also supported his family.
"He himself is the best friend a person can have which drove me to think that I must be there when he needs me or is unwell. My friend needed me in this dark hour and all I could think of was my friend. He underwent this trauma at the height of his stardom and he has come back from the brink," Bobby said in a statement.
In mid-March, the singer revealed that the reason why he was missing from the entertainment world for almost 18 months. The "Blue Eyes" singer, who is making headlines for his debut movie, told the Times of India about the difficult phase he faced during these 18 months.
"I must confess that I was bipolar and an alcoholic, which aggravated the condition," he told TOI.
Further talking about his illness, the singer said that he was scared to face people and remained in one room.
"It was scary. One year had passed and I wasn't responding to medicines until the fourth doctor from Delhi treated me. At one point, I thought I would live in this darkness forever. I had cut myself off from everyone. I didn't come out of my room, forget to step out of the house. I had a beard and I didn't get a haircut for months. For someone who has performed in front of a crowd of 20,000, I was scared of facing 4-5 people. That's what bipolar disorder does to you," he added.