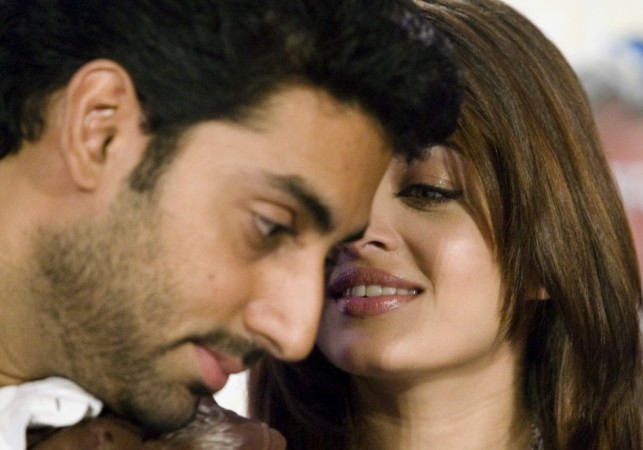 Abhishek Bachchan and Aishwarya Rai Bachchan's married life has always been under constant media light and of late gossipmongers are not sparing the power couple with their divorce rumours. However, these rumours do not affect "Housefull 3" actor Abhishek anymore.
In an interview with Deccan Chronicle, Abhishek said that divorce rumours do not bother to him at all and he won't let media dictate the terms.
Speculations were rife that all is not well between Abhishek and Aishwarya after the "Housefull 3" actor left Aish alone on stage during "Sarbjit" premiere. Though the actor clarified that it was Aishwarya's movie and he wanted her to be in the limelight, reports continued to surface online.
However, the actor has now said, "I know what the truth is and I know how far to take the media seriously. I am not going to allow a third party to dictate to me and Aishwarya how we should lead our lives.
"She knows how much I love her and I know how much she loves me. If you are going to misinterpret something for your own convenience, then go ahead. I am a public figure after all. And I cannot make the media happy all the time. My marriage and my life are not going to be dictated by what the media says. So it's really not an issue for me," he told Deccan Chronicle.
Aishwarya and Abhishek have been married since 2007 and have a daughter, Aaradhya. The couple celebrated their ninth wedding anniversary this year in April.