In the last few days, MS Dhoni's future and his current form has been a subject of discussion, with some experts wanting him to pave way for youngsters. Despite India's terrific win in the T20I series against New Zealand, the topic of Dhoni did not end, but this time, his successor Virat Kohli came out in full support of the wicket-keeper batsman.
One understands where such kind of criticism is coming from as the player is above 36 years and is at the fag end of his international career too.
However, Kohli brought out an interesting equation, stating no one would have questioned him (Kohli) had he failed with the bat, but Dhoni has come under the scanner due to his age. It reflects the double standards in India cricket.
"First, I don't understand why are people only pointing him (Dhoni) out. I'm not able to understand this. If I fail three times, no one is going to point fingers at me because I'm not over 35. The guy is fit, he is passing all the fitness tests, he is contributing to the team in every way possible, tactically on the field, with the bat." Kohli said.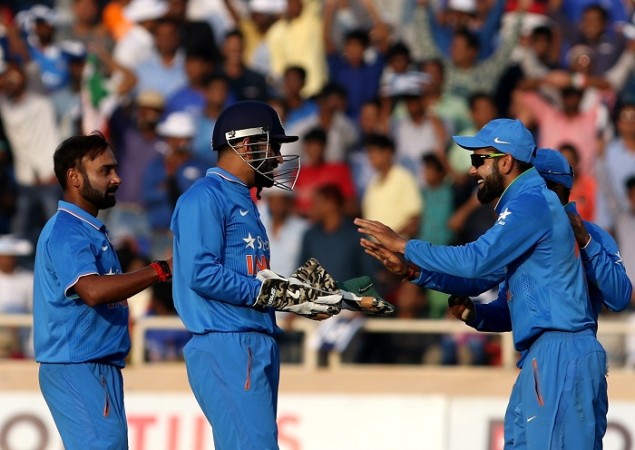 The Indian team management has also introduced fitness tests for players to be considered for selection, and Dhoni has passed them, so the question of him not being fit can be thrown out of the window.
Even if we look at Dhoni on the field, he is one of the most active cricketers, helping Kohli set fields and make some bowling changes too. Dhoni has gradually become a key member of Kohli's team.
Dhoni will be pleased to hear such protective words from his captain, who has a good say in selection matters. And with this, Dhoni might feel safe about his place in the Indian team as well.
"I think people need to be a bit more patient. He's a guy who understands various cricketers. He's a very smart guy. He understands where he stands with his body, with his game. So I don't think anyone else has the right to decide that for him." said Kohli.