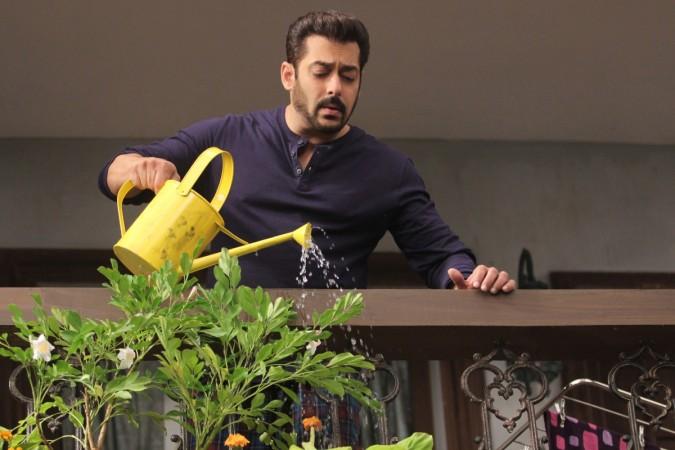 Bollywood superstar Salman Khan is currently in Abu Dhabi shooting for Tiger Zinda Hai, and the most recent news about him has made the actor a butt of jokes.
The hunk inaugurated a driving school in Dubai, and the irony hit Twitterati like a runaway car!
Yes, he did it. Salman, who was accused in a hit-and-run case that led to a death, launched the Belhasa Driving Centre's latest branch in Dubai.
This is the same actor who was in 2002 accused of being behind the wheel in a hit-and-run case that resulted in the death of at least one person while four others were injured.
Salman Khan had initially been found guilty on May 6, 2015, by a trial court in the case and handed a five-year prison term.
However, he managed to get a stay on the order within a matter of hours from the Bombay High Court. The high court acquitted him of all charges on December 10 that year.
Now, we wonder if the actor opened this driving school so no such cases happen. Though it would be one of his good deeds, Twitter has gone berserk.
Sending shockwaves on the Internet, this news has elicited some amazing and hilarious Twitter trolls and memes.
Take a look at a few of them here:
Daily dose of irony for the day. #SalmanKhan launches a driving school in Dubai. Black buck conservation next?

— Arunoday Mukharji (@ArunodayM) September 7, 2017
What all happens?
Rahul Gandhi is giving a lecture on AI
Salman Khan is opening a driving school. What next?
Modi supporting Muslim rights?

— Comedian Praveen (@Funny_Leone) September 7, 2017
Salman Khan inaugrated a driving school??
It's like Ram Rahim inaugrating Naari niketan.

— Esha Mittal (@esha24mittal) September 7, 2017
Salman Khan inaugurates Driving School in Dubai. .Next ask Julie to give lecture on Gandhian principles in Dubai da . Sheikhs will be shaken

— Abhinav (@Alwarpet_Dragon) September 8, 2017
Salman Khan inaugurates driving school. Nihalani makes an adult film. Rahul Gandhi will talk on AI. We're living in a bizarro world.

— Mahendra Palsule (@Palsule) September 8, 2017