Donald Trump's contributing his bit to control the coronavirus pandemic has probably backfired as his press secretary in an attempt to show off his generosity might have revealed his bank account details.
Kayleigh McEnany during a press conference announced that the President, in order to support the efforts being undertaken to confront, contain and combat the coronavirus, would donate his quarterly paycheque to the Department of Health and Human Services.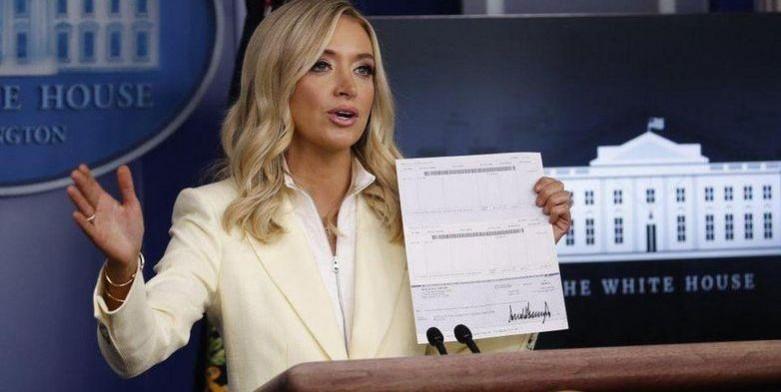 McEnany stated that Trump had chosen to donate $100,000 of his 2020 earnings to the HHS. For the cameras to click the pictures, she waved the cheque around, which he had written to the government agency. Trump made a campaign pledge in 2016 that he would donate the $400,000 presidential salary.
There was a report stating that mock cheques were never used in the briefing and this simply means that the cheque she was waving and showing around was legitimate.
In a statement, White House spokesperson Judd Deere said, "Today the President's salary went to help advance new therapies to treat this virus, but leave it to the media to find a shameful reason not to simply report the facts, focusing instead on whether the check is real or not."
Social media reacts to the glitch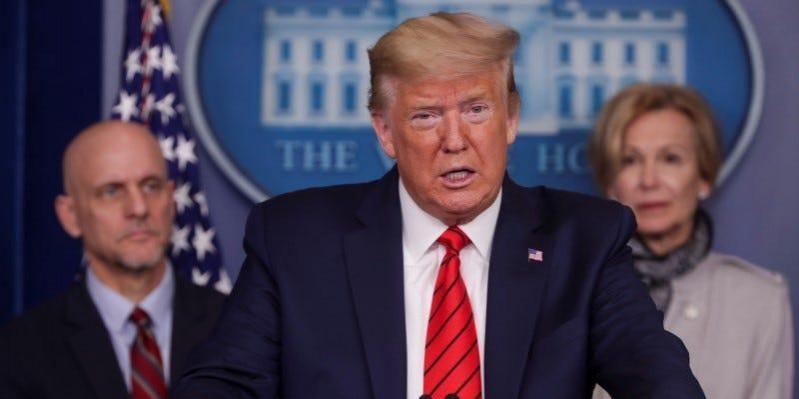 There were social media users who took the move sarcastically with some saying that the President is not as rich as he says he is.
The President's exact net worth is not known but in March, according to a Forbes estimate, Trump's fortune was $3.1 billion. People also stated that because he is the President of the United States so his account definitely has additional security in place.
McEnany is a graduate of Harvard Law School and former CNN contributor and has previously served as Trump's his campaign spokeswoman.
Mike Chapple, a teaching professor of information technology at the University of Notre Dame, stated that large promotional cheques were used for TV. He said, "They're not only a nice prop onstage, but they also omit the sensitive account information that normally appears at the bottom. The rest of us should play it safe and keep our account numbers to ourselves."