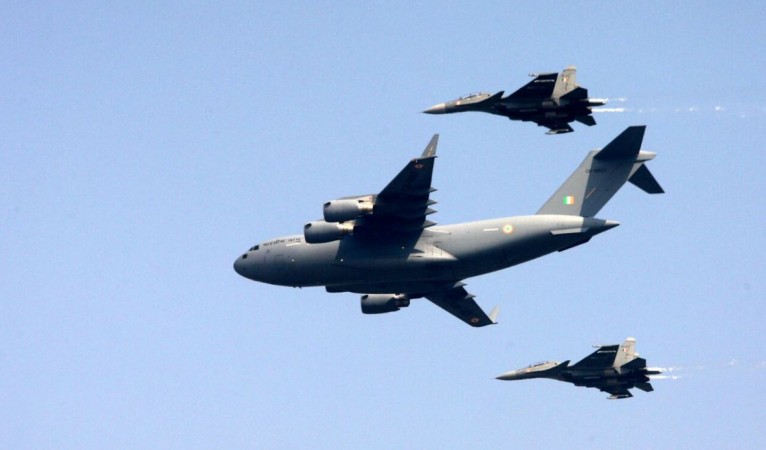 In case of war-like emergency situation, the Indian Air Force (IAF) is all set to touch down some of its most advanced fighter aircraft on the newly laid Agra-Lucknow expressway on November 21 during its inauguration.
A part of the expressway was prepared keeping in mind the future possibility of using it as emergency runway for aircraft from the air force. Now, we know the number of aircraft and those that are likely to perform the touchdown.
A senior official of the IAF confirmed to the Times of India that there will be 11 fighter aircraft that would be performing at the inauguration. This includes India's frontline and air-superiority fighter aircraft Su-30MKI and Mirage 2000, IAF's nuclear strike-role fighter.
"A total of eight fighters will touch down and take off from expressway including SU-30 MKI and Mirage 2000 in group of four each, while three other Mirage 2000s will make a flyby manoeuver in sky on the inauguration day," the official said.
Though the earlier plan was to have the trials for the war-like emergency in the second week of November, the state government headed by Akhilesh Yadav requested it to be done during expressway's inauguration.
The landing will take place in Bangarmau of Unnao district. As noted earlier, IAF has put in place all the necessary mechanisms for the touchdown.
The participating aircraft come from Bareilly's Trishul air base and Gwalior air base.