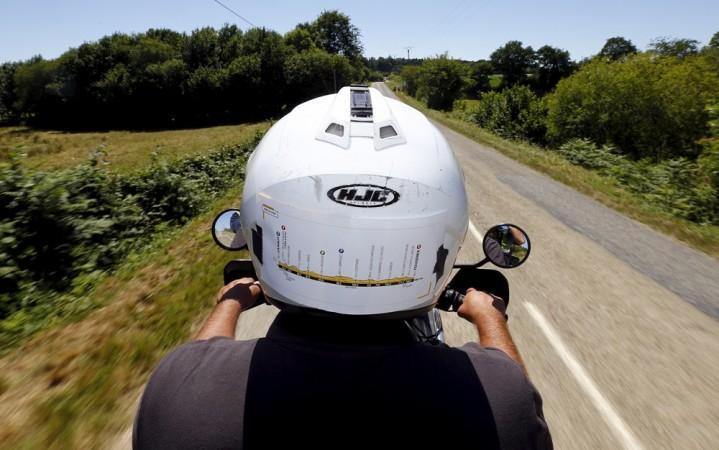 About 28 two-wheeler riders died daily on an average in India in 2016 over not wearing a helmet. The number is alarming and people still refuse to wear the helmet despite laws.
it goes without saying, providing quality helmets at a reasonable price would be a step in the right direction to encourage people to wear protective headgear. However, Modi sarkar's new tax regime comes as a dampener. Under the new GST, helmets attract 18 percent tax resulting in a spike in price of helmets.
Before GST, helmets ran up an excise duty of about 12.5 percent and different value added tax (VAT) across various states, reports Financial Express. However, states like Tamil Nadu, Punjab, Goa and Union Territories like Pondicherry had exempted VAT on helmets. The helmets before July 2017 were at least 10 percent cheaper than now.
The GST council's decision has been taken at a time when a study by the United Nations had estimated wearing an appropriate helmet improves chances of survival of bikers by 42 percent. Ideally, the central government should have exempted helmets from GST.
The President of ISI Helmet Manufacturers Association (ISIHMA), Rajeev Kapur stated last month how the decision would backfire. "Helmets must not be treated like other commodities. The purpose they serve is far greater and must not come under any GST policy," he said in a statement. The move might also lead to the perpetration of substandard helmets.
According to reports, helmet sales in some major cities have already slowed down post-GST. ISIHMA and sellers are expecting a review from GST council over the taxation on helmets in the coming days.
Source: Financial Express