Actor Akhil Akkineni recently toured the US to promote his second film Hello, which is set for worldwide release on December 22. Now, he is gearing up to perform in Hyderabad on Wednesday.
Akhil Akkineni failed to get a break from his debut film. His father Nagarjuna has taken the responsibility of giving him a big boost to his career. Besides shelling out a hefty sum on the production of Hello, the actor-turned-producer has adapted several unique promotional strategies to make it a big hit at the box office.
As a part of its publicity, Nagarjuna is a holding a unique event called "Hello - Sing & Dance Together with Akhil" at N Convention in Hyderabad on December 20. Megastar Chiranjeevi will be the chief guest to give Akhil his blessings for Hello. The hero will dance to the songs of the movie.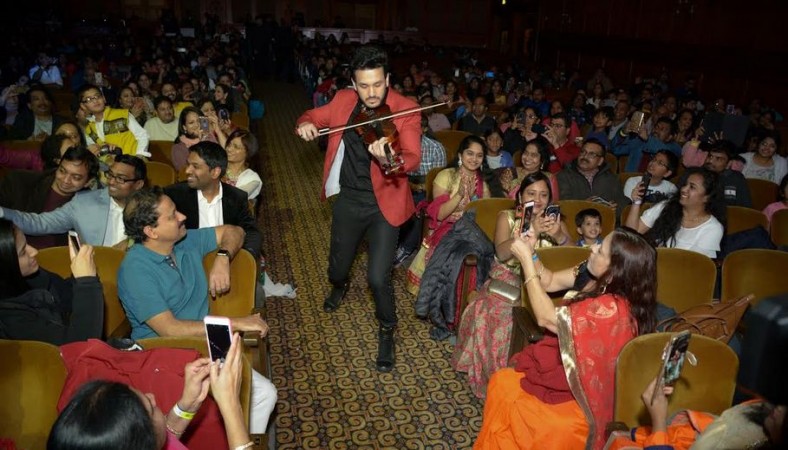 Akhil Akkineni toured the US along with Rana Daggubati, Kalyani Priyadarshan and music director Anup Rubens over the last week and thrilled the audience by putting up a one-of-a-kind promotional tour. The team travelled to New Jersey, Dallas and San Jose, where they were greeted by thousands of fans who showered them with love and adulation.
Unlike any traditional promotional event, the HELLO! USA tour was a spectacular show to remember, singing, dancing and a whole lot of fun interactions between the audience and the actors. Fans thronged to watch Akhil perform live in concert as he serenaded them with songs from the movies, while also showing off some energetic dance performances along with the whole team.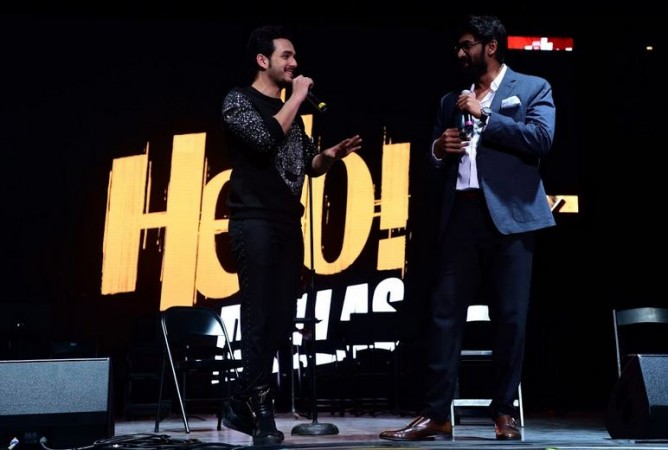 Baahubali actor Rana Daggubati, who hosted the show, ensured that everyone's energy levels were high and upbeat. There was also meet and greet event organized, much to the delight of all those who got to meet the stars in person.
Overall, the event was a houseful affair at all three venues and was a great success, with #HELLOUSA creating quite the buzz on social media among fans. Now, the HELLO! team is all set to bring the show to Hyderabad on December 20th, two days before the movie's release.