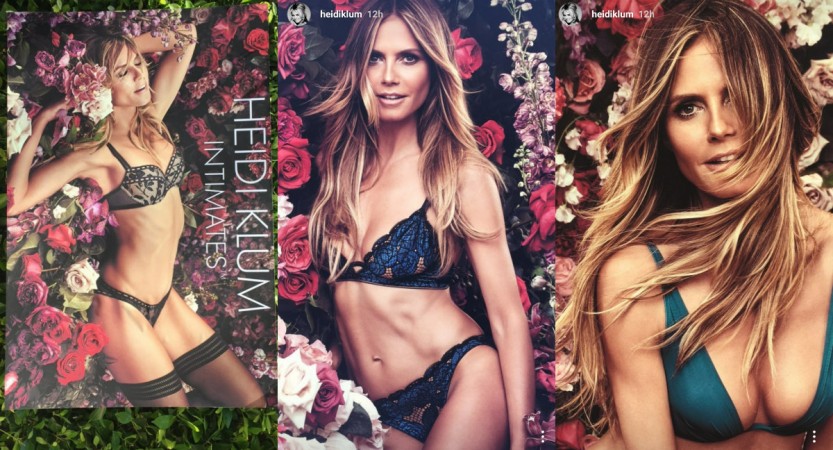 Age is just a number and Heidi Klum is proving that well. After taking the internet by storm with her amazing Halloween outfit, the model turned up the heat on Instagram with a shower video.
The 44-year-old decided to tease her followers by posting a video of herself nude taking a hot bath. Hidden behind the steamed glass, Klum showed off her toned derriere in the clip.
Also Read: Heidi Klum deserves BEST Halloween costume of 2017; here's how she did it again! [PHOTOS]
The America's Got Talent judge was recorded dancing to Fast Love by George Michael during her nude tease. Abiding by Instagram rules, the mother-of-four flaunted her toned body and put up a leggy display as the water ran down her body.
Klum oozed confidence, and boy did she almost urge us to jump into the shower for a karaoke session! You can check out the video on her Instagram handle Heidi Klum.
This is not the first time Klum dared show so much skin on the photo-sharing platform. Sharing pictures of her gorgeous body frequently online, Klum reminds us to love ourselves and never shy away from showing off our best features.
There is also another reason why Klum is so comfortable in her skin. Talking to Ocean Drive, the model revealed that she is a nudist.
"I grew up going to nude beaches with my parents, so I'm a nudist. I have no problems with nudity at all. I'm very free," she told the magazine. That explains so much!
The beach beauty has been flaunting her new swimwear collection online of late. Posing in Heidi Klum Intimate collections, she has been giving us some solid beach body goals.
She was recorded running into the sea against a rainbow background. The clips gave fans some holiday feels when she shared videos jumping into the water in a black bikini.
Speaking about the line, Heidi told Ocean Drive: "I wanted to create fashion with a wow effect that is easy to combine and makes every woman look fantastic – and all at an unbeatable price."