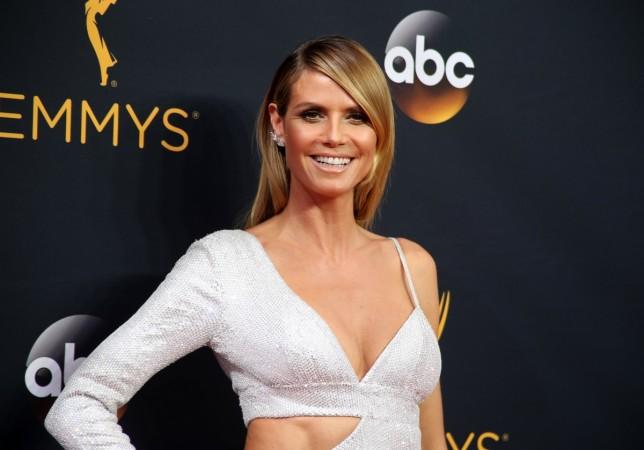 Heidi Klum on Friday took to her Instagram page to post a topless selfie that has set tongues wagging.
Klum is fond of flaunting her supermodel figure and the recent snap has her completely topless, but she has covered her assets with her cell phone. She has also given fans a glimpse of her pert bottom, which is covered in fishnet stocking.
"Another day at the office," she captioned the saucy snap.
Also read: Here are 5 Game of Thrones instances that prove the show is full of ironies
Klum recently released Heidi Klum by Rankin, a coffee table book of nude portraits, and she revealed to People that she feels more comfortable when she's nude.
"I feel more comfortable when I'm naked than when I have clothes on," she told People in June, adding, "It's not like if you come to my house, I'll be walking around naked. But if it's a beautiful, sunny day and I'm in my backyard and there's no one there? Hell yeah, I'm going to take my clothes off. I'd much rather sunbathe naked instead of getting tan lines."
"I think nudes are beautiful, and I love celebrating women's bodies," she added.
Last year, Klum had opened up about being comfortable with nudity and credited visiting nude beaches as a child in giving her the confidence to flaunt her body.
"I grew up going to nude beaches with my parents, so I'm a nudist," Klum had told Ocean Drive magazine last year. "I have no problems with nudity at all. I'm very free. When I go to the beach, it's in a very remote place where there are not a lot of people, and I like to go topless," she added.
Klum is currently dating art dealer Vito Schnabel.