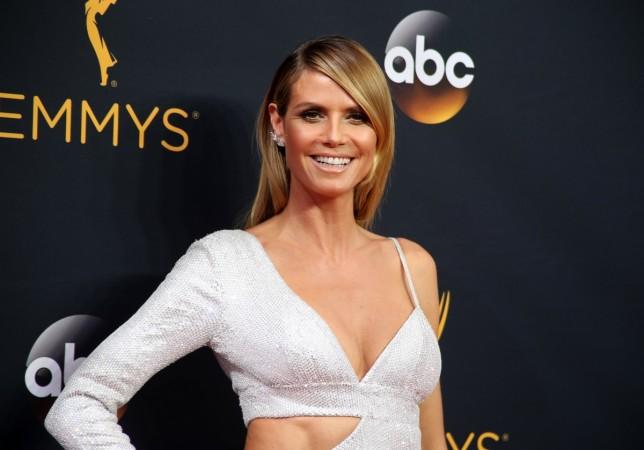 British photographer Rankin's new book features a number of nude photographs of Heidi Klum, and the supermodel looks as sensational as ever.
Speaking to Daily Mail at Naomi Campbell's Fashion for Relief gala in Cannes, Klum, who is the mother of four, said she has grown comfortable with her body with age.
Also read: Modern Family stars Ariel Winter and Sarah Hyland aren't going to let body-shamers take them down
"I figured, 'why not?' Some friends of mine have said, 'Well, you're turning 44...why now?' And I said, 'Why not now?' We should be celebrating a woman's body, it doesn't matter what age they are," Klum said.
"I have posed naked before but I've just never showed it to everyone. I feel more confident now than when I was in my twenties. I think when I was younger I was more shy and I've grown into myself," she added.
The book is called Heidi Klum by Rankin and consists of photographs Rankin took of the model over the past 10 years.
Gone Fishin !!! A post shared by Heidi Klum (@heidiklum) on Apr 12, 2017 at 8:20am PDT
Last year, Klum had opened up about being comfortable with nudity, and credited visiting nude beaches as a child in giving her the confidence to flaunt her body.
"I grew up going to nude beaches with my parents, so I'm a nudist," Klum had told Ocean Drive magazine last year. "I have no problems with nudity at all. I'm very free. When I go to the beach, it's in a very remote place where there are not a lot of people, and I like to go topless," she added.
Klum is currently dating art dealer Vito Schnabel.