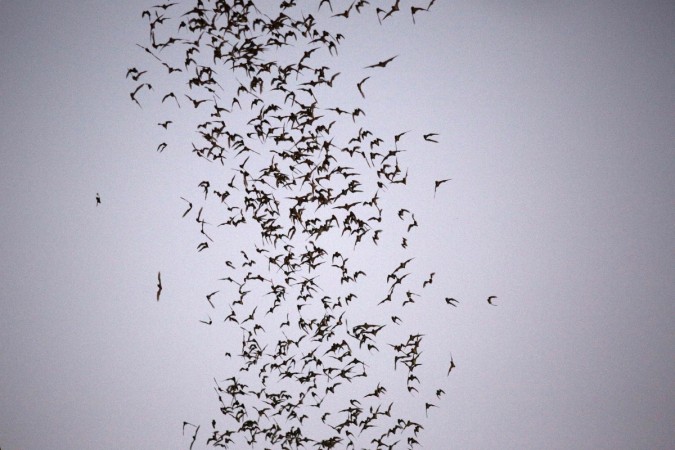 The Northern Hemisphere's bitterly cold weather was causing frozen iguanas to fall from trees in Florida and in the Southern Hemisphere, bats have been "boiled alive" due to record-breaking heat wave.
Also Read: When climate change starts determining sex: Rising temperatures turning 99% of sea turtles female
On Sunday, a colony of flying fox bats in Campbelltown, in the Australian state of New South Wales died from the heat as the temperature soared to over 104 degrees Fahrenheit in Sydney, Australia. Several baby bats fell from trees, while several others were still suspended among the trees.
Volunteer groups Wires and Help Save the Wildlife and Bushlands tried to save the lives of the babies and adults, but unfortunately the help came in a bit late as the death toll is said to be in thousands. The volunteer groups also released heartbreaking photos of the dead bats on Facebook.
"The efforts of our volunteers yesterday was both heroic and heartbreaking. In extremely trying conditions they worked tirelessly to provide sub-cutaneous fluids to the pups that could be reached and many lives were saved," Help Save the Wildlife and Bushlands spokesman said, according to The Sun.
"But sadly many lives were lost too. Hundreds of mainly young flying-foxes were lost to the heat yesterday and the final count could run to thousands."
Another group, Wires, also issued a statement on Facebook talking about their volunteers' efforts to save the bats. "Hundreds of mainly young flying-foxes were lost to the heat yesterday & the final count could run to thousands. Without the commitment of such a dedicated team of WIRES volunteers there is no doubt the death toll would have been much higher," the statement read.
Australia is experiencing extreme heat wave enough to melt the bitumen on a highway and sparked bushfires. On Sunday, Penrith, a suburb of Sydney, recorded a temperature of over 117 degrees Fahrenheit (47.3 degrees Celsius), while Melbourne, the country's second-largest city, recorded 104 degrees Fahrenheit (40.1 degrees Celsius), according to the New York Times.
The state's emergency officials also issued a warning about the rising temperature. Craig Lapsley, state's emergency management commissioner, said the rise in temperature can create dangerous conditions.
"It's exactly what the forecast indicated and when we have fires running that's obviously a problem for us," he said during a news conference last week.