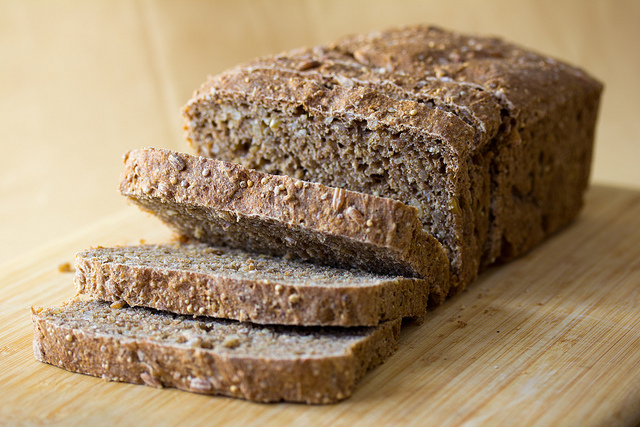 India's health ministry said on Monday that it would order an enquiry into the claims that many popular brands of breads as well as products of fast food companies contain cancer-causing chemicals (carcinogens).
"I have told my officials to report to me on an urgent basis. There is no need to panic. Very soon we will come out with the (probe) report," Union health minister JP Nadda was quoted as saying by NDTV.
According to a report released by the Delhi-based Centre for Science and Environment (CSE) on Monday, 84 percent of bread samples collected from various grocery stores and bakery outlets of Delhi contained potassium bromate and potassium iodate, known for their cancer causing properties. "Just two slices of bread every day is enough to put us at a higher risk of thyroid and cancer," Chandra Bhushan, deputy director, CSE, told NDTV.
Various food industry stakeholders have said that the country's food regulatory authority, Food Safety and Standards Authority of India (FSSAI), has permitted the use of potassium bromate/iodate in breads at a maximum limit of 50 parts per million ( ppm) for bread and 20 ppm for other bakery products.
The FSSAI has now decided to remove both the chemicals from the list of permissible additives and also evaluate the health hazards associated with their use. "A scientific panel had recommended removal of potassium bromate from the list of additives. So, we have decided to take it out," Pawan Kumar, the CEO of FSSAI was quoted by the Hindu as saying.
Potassium bromate and potassium iodate have been banned as food ingredients in many countries following the studies that revealed these chemicals to be carcinogenic. Potassium iodate can also lead to a higher intake of iodine, which can potentially affect thyroid function.
The highest levels of these toxic chemicals were found in sandwich bread. This was followed by pav, bun and white bread. Some popular brands of breads, such as Perfect Bread, Harvest Gold and Britannia, were found to contain high to average levels of potassium bromate and/or iodate. Harvest Gold Sandwich bread had the highest concentration of the chemicals, the study found.
The products, including pizzas and burgers, of seven popular fast food outlets, such as KFC, McDonald's, Domino's and Nirula's, tested positive for the chemicals. However, their levels were lower than the ones found in bread, pav and bun, according to the CSE study.
Meanwhile, McDonald's India in an official statement released on Monday said that none of their products contains potassium bromate or potassium iodate.