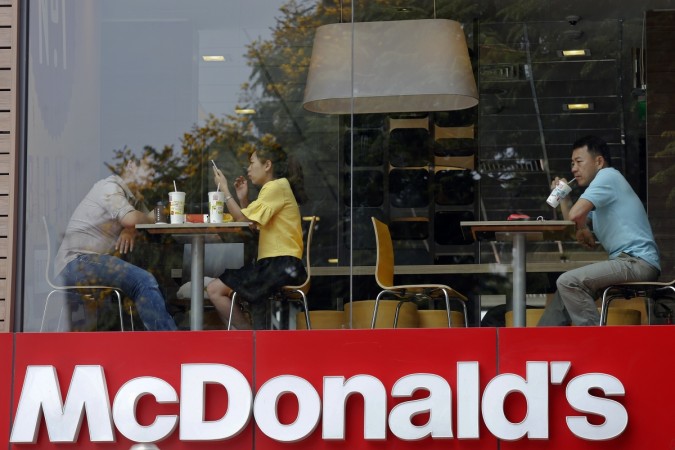 A day after Delhi-based non-profit organisation Centre for Science and Environment (CSE) released its survey report claiming that some popular brands of Indian breads and burgers, pizzas of McDonald's, KFC and Domino's may have cancer causing chemicals, McDonald's India has rubbished the study.
The fast food chain, in an official statement released on Monday, said that none of their products have potassium bromated or potassium iodate, which have been proven to cause various kinds of cancers in humans.
"McDonald's India does not use potassium bromate or potassium iodate in the flour and all other ingredients that goes into our buns. The claims made by CSE in their press release and report are completely baseless," the brand said in a statement.
CSE in its study released on Monday said that 84 per cent of the samples of bread and other bakery products collected from Delhi had residues of potassium bromate, potassium iodate or both.
It further said that the highest level of potassium bromate and iodate was found in sandwich bread. This was followed by pav, bun and white bread. Some popular brands of breads, such as Perfect Bread, Harvest Gold and Britannia were found to contain high to average levels of potassium bromate and/or iodate. Harvest Gold Sandwich bread had the highest concentration of the chemicals, the study found.
The products, including pizzas and burgers, of seven popular fast food outlets, such as KFC, McDonald's, Domino's and Nirula's, tested positive for the chemicals. However, their levels were lower than the ones found in bread, pav and bun, according to the study.
McDonald's said that the company follows stringent food safety standards and follows consumer safety laws.
"We serve our customers with the highest quality products across all our restaurants. We go through a lot of efforts to ensure our food is safe for our customers and have stringent quality processes at every stage. In India, as also globally, McDonald's adheres to the highest food safety standards and pursues strict compliance with consumer safety laws and regulations," the official statement said.