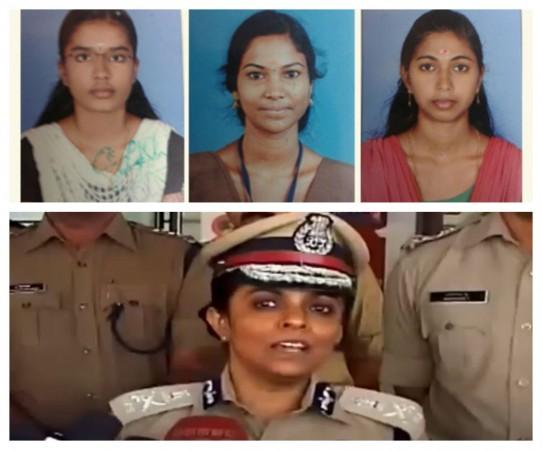 Police officers hope to crack the death case of two teenage girls from Konni, Pathanamthitta, as the health condition of their friend Arya K Suresh, whose statement is crucial in the case, improved on Thursday.
Latest-- Konni Girl Arya K Suresh Dies of Cardiac Arrest
Arya, 17, is undergoing treatment at the Thrissur Medical College hospital for some serious head injuries. Minister Adoor Prakash has informed that the government will take care of the medical expenses of the plus-two student.
Konni Case: CCTV Footage from Lal Bagh Draws a Blank
The three girls, Athira R Nair (17), S Raji (16) and Arya were missing from Konni since 9 July and the dead bodies of two of them were found near Malankara-Lakkidi railway area on Monday morning.
What we know so far in Konni Girls' Death Case
Meanwhile, the investigation has run into a stone wall due to the delay in getting the post-mortem reports, as the forensic surgeon has been on leave for the past three days after conducting autopsy on Monday.
UPDATE - According to the statement by the surgeon on Thursday, the girls died of injuries caused by their fall from train and are not sexually abused. The detailed report is expected to come in by Monday.
ADGP B Sandhya has taken over the case and will meet Arya at the hospital once she is out of danger. Sources from hospitals suggest that the girl is now responding positively to the medicines.
Sandhya also visited the families and interacted with five students of Konni government higher secondary school on Wednesday.