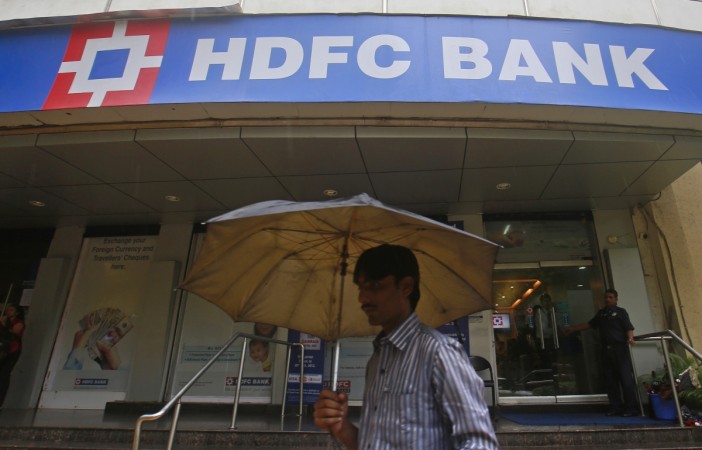 Customers of Housing Development Finance Corp Ltd (HDFC) Bank are now required to pay more charges for using its services such as debit cards, immediate payment service (IMPS), as the bank restructures its fee tariff on par with other banks.
According to the new fee structure, the customers have to pay ₹750 for an HDFC Bank platinum debit card as annual fee, a 50% rise compared to present ₹500.
However, the new tariff, which comes into effect from 1 June, will not be applicable to high-networth individuals (HNIs) and those which hold salary account with the bank.
"Since the inception of those debit cards, the bank has not revised its fees. So, this revision is to realign our fee structures to be on par with the industry," The Economic Times said quoting an executive of the bank, as saying.
Country's second largest private sector lender rolled out platinum card in 2010 and gold card in 2014. Customers holding these cards can shop up to to a limit of ₹2.75 lakh daily and are eligible for insurance cover of to ₹5-10 lakh depending on the money spent.
"All these steps may help generate fee income for the bank, but wouldn't add significantly to profits," said Dinesh Shukla, senior banking analyst at Sharekhan brokerage.
Besides, customers using IMPS are now required to pay a fee of ₹5 for transfer of money up to ₹10,000 from 15 May, compared to ₹3.5 at present.
The ICICI Bank, the country's largest private sector bank by assets, is also currently charging ₹5 for such transactions.
HDFC reported a net profit of ₹1,862 crore for the quarter ended March 2015, an increase of 8% compared to a profit of ₹1,723 crore in the corresponding quarter in last year.
The bank saw a 30% increase in non-interest income to ₹2,564 crore mainly driven by a rise in core fees and commissions.
Further, the bank also stopped Movida services, a platform to recharge mobiles or pay utility bills.
"Effective June 1, 2015, customers who are registered and using Movida services will no longer be able to use the services," the bank's website said.