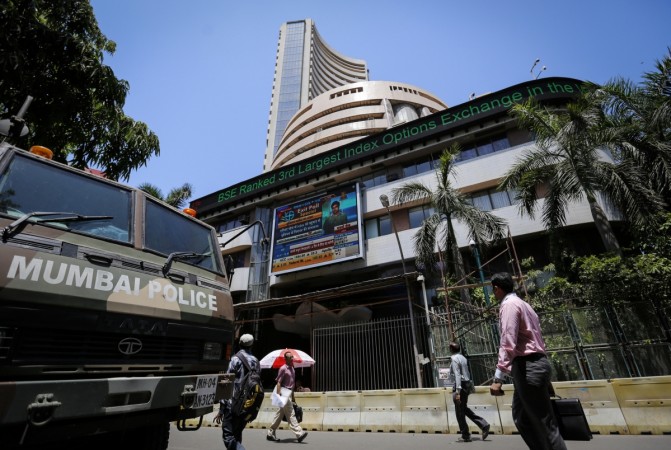 Max Financial Services (MFS) shares hit a 52-week high on the Bombay Stock Exchange (BSE) on Friday after the company informed the exchange that the company's board has approved to "evaluate" merger of Max Life Insurance Company Limited and MFS with HDFC Standard Life Insurance Company Limited (HDFC Life).
The merger would see the emergence of the largest private life insurance player in India where there are currently 23 private insurers. "If talks fructify, the merger will be the first among life insurers in more than a decade, creating a firm with market value of about Rs 50,000 crore, ahead of ICICI Prudential," the Economic Times reported before the companies disclosed the agreement.
The life insurance business in India was valued at about Rs. 24.82 lakh crore as at December 2015. State-run Life Insurance Corporation (LIC) with a market share of about 70 percent, is the biggest place.
The share was up Rs. 52.30, or 12.20 percent, to trade at Rs. 481 at around 2 p.m. after touching a 52-week high of Rs. 514.40. HDFC shares were trading with a gain of 2.47 percent at Rs. 1,231 around the same time.
The news was confirmed both by HDFC and MFS in separate and identical regulatory filings to the BSE on Friday.
"Max Financial Services Ltd has informed BSE that the Board of Directors of the Company at its meeting held on June 17, 2016, approved entering into a confidentiality, exclusivity and standstill agreement to evaluate a potential combination through a merger of Max Life Insurance Company Limited and Max Financial Services Limited into HDFC Standard Life Insurance Company Limited by way of a scheme of arrangement," according to the filing to the BSE.
HDFC holds 61.6 percent in HDFC Life after the sale of 9 percent stake in March this year. HDFC Life had earlier informed of launching an initial public offering (IPO) to raise about $500 million.
According to the existing rules, up to 49 percent foreign direct investment (FDI) is allowed in India in the insurance sector.