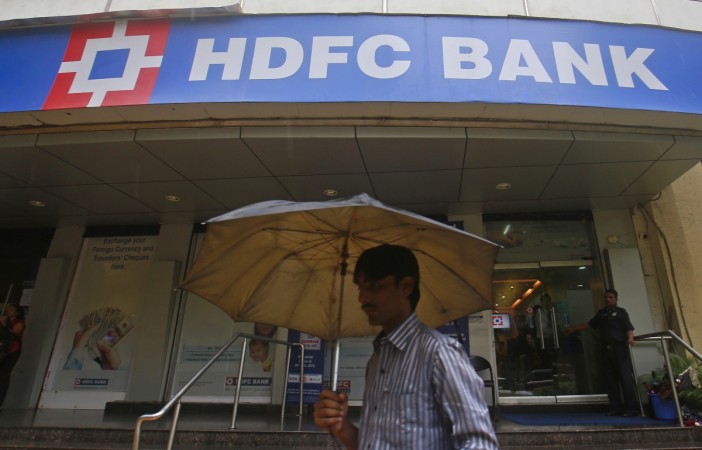 HDFC Bank, India's second-largest private sector lender, reported a net profit of Rs 3,455.33 crore for the quarter that ended on September 30, 2016. The rise in net profit can be attributed to higher interest income, which increased by 19.6 percent year-over-year to Rs 7,993 crore in July-September quarter.
The bank's net profit was Rs 2,869.45 crore for the corresponding quarter during the last fiscal, the company announced in a regulatory filing to the Bombay Stock Exchange.
Following the Q2 result, the HDFC Bank stock was trading at Rs 1,251.50 at around 3 pm on Tuesday, down 1.10 percent from its previous close on the BSE.
The lender bank's total income increased to Rs 19,970.89 crore for the quarter that ended on September 30 when compared to Rs 17324.28 crore during the same quarter in the previous fiscal.
Gross NPAs rose about three percent to Rs 5,069 but net NPAs decreased 0.3 percent to Rs 1,489 crore for the quarter that ended in September 2016. Other income of HDFC Bank grew 13.7 percent Y-o-Y to Rs 2,901 crore. The operating profit increased 19.5 percent to Rs 6,024 crore during the second quarter.