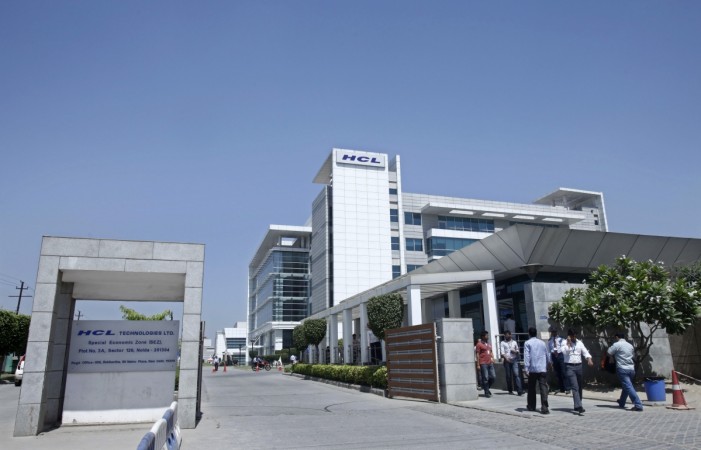 Share prices of HCL Technologies jumped by 8.625 percent to an intra-day high of Rs. 869 compared to its previous close at Rs. 800, as the company announced bullish earnings for the first quarter of 2016 fiscal. Shares stood at Rs. 829.40 apiece, up 3.6 percent at 11.56 a.m.
HCL Technologies (HCLT) net profit recorded a 14.8 percent year-on-year jump at Rs. 2,047 crore, which also marks a 6.28 sequential rise for the quarter ended June 30, 2016.
Revenues stood at Rs. 11,336 crore for the quarter, a 15.9 percent growth from the same period a year ago. Revenues also posted a robust 6 percent increase month-on-month.
The company recorded 10.7 percent growth in constant currency year-on-year and gave a revenue guidance of 11.2-13.2 percent in U.S. dollars constant currency terms for FY17.
Infosys, the second largest IT services exporter, had earlier lowered its revenue guidance for the year to 10-11.5 percent in US dollar terms.
"We commence FY'17 on a positive note, continuing our robust financial performance, with a strong 6% growth QoQ and 10.7% LTM YoY in constant currency terms. Our growth momentum is broad–based, encompassing all sectors and service lines, propelled by our robust 21 Century Enterprise strategy and robust business model," said Anant Gupta, president & CEO, HCL Technologies Ltd.
Dollar revenues came at $1690.7 million, a 6 percent sequential growth, in line with the 6.6 percent growth estimated by Edelweiss Securities earlier. Revenues grew by 9.9 percent YoY for the June 2016 quarter.
HCLT declared a net income of $305.2 million compared to $285.1 million in March 2016 quarter. The net income posted 9.5 percent YoY growth and 7 percent sequential increase.
HCL Technologies declared a dividend payout of Rs. 6 per share for the 54th consecutive quarter, read the company's filing.
HCLT added seven new clients in the $100 million plus category and 20 clients in the $50 million plus category. The IT firm's existing clients accounted for 96 percent of the June quarter's business.
Attrition stood at 17.8 percent compared to 16.5 percent in the June 2015 quarter. The company reported a gross addition of 10,515 employees, taking the total headcount to 1.07 lakh employees.