It has just been over a month since the breathtaking and shocking season finale of Big Little Lies took place. Leaving everyone following the journey of three women – Madeline, Celeste and Jane – the show's twisted ending has got everyone curious about the season 2.
Also Read: Nicole Kidman's Big Little Lies sexually violent scenes made her weep
While the show started off as a one-season-only miniseries, owing to the popularity and the cliffhanging ending, the producers – Nicole Kidman and Reese Witherspoon decided to give season two a thought. But have they begun work on it? Reese Witherspoon's Instagram pictures has resulted in a frenzy on Instagram.
Posing with Big Little Lies cast members Laura Dern and Kidman, fans got excited when Witherspoon shared a picture with the two. The caption is what created the fire: "Spending #SundayFunday with these ladies ... working on some new lies," Witherspoon wrote, besides three monkeys symbolizing "see no evil, hear no evil, speak no evil."
Many assumed that the trio has confirmed the second season. But there is some bad news, the second season has not set sail yet. According to E! News, the picture has nothing to do with the second season. The teaser line posted by the actress does not indicate season 2.
However, last month the news broke out that Big Little Lies author Liane Moriarty was approached by producers for writing a follow-up. "I have started to think about ways this could continue," Moriarty said. "The producers have asked me to see if I can come up with some ideas. I wouldn't write a new book but perhaps a new story and then we'll see what happens."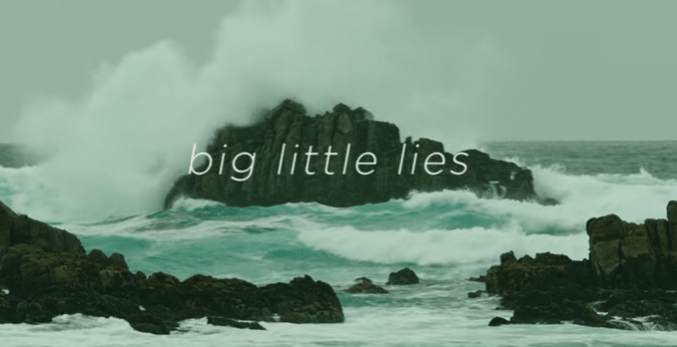 She added, "I'm absolutely open to it because, once I started thinking, it was too much fun to see what I could do and to see these characters again. And there's definitely places you can go."
While we await the news on the second season, Nicole Kidman appeared on The Ellen DeGeneres Show, talking to Ellen about the response she got from the first episode. Describing her disappointment when the first episode did not hit off the way they expected, the Aquaman actress confessed that the growing response after every episode was overwhelming.
"When women choose to combine their power, they can get things done," she expressed. She went on to add how the success of the show aided to her popularity.
"I was suddenly being recognised in airports and airplanes and women were coming up to me and talking about the character. I was getting texts from Keith's (Urban) friends and people were saying, 'we are staying in Sunday night and we're ordering pizza. We have put the kids to bed and we can't wait to watch' and then I thought, 'wow this is working,'" shared the 49-year-old actress.
Kidman is in Australia at the moment, filming for James Wan's DC movie, Aquaman alongside Jason Momoa and Amber Heard. The film releases in December next year.
Also Read: Nicole Kidman on why she chose to play Jason Momoa's mother in Aquaman
If you haven't watched the episodes of Big Little Lies, you can stream all episode on HBO's official website.