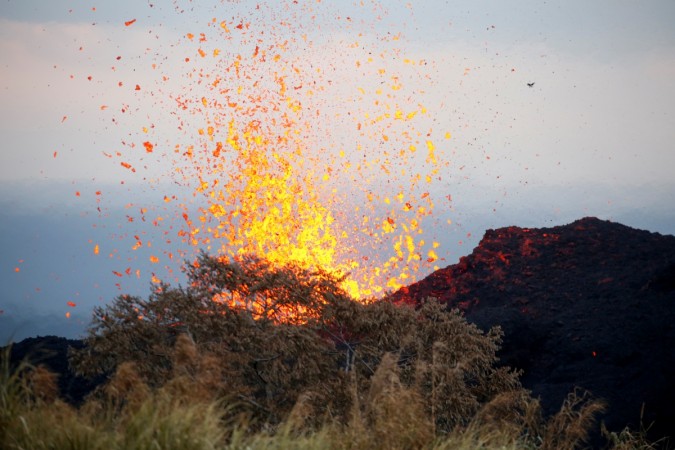 The eruption of Hawai's Kilauea volcano could last for months or years and threaten new communities on the Big Island, according to a report by US government geologists.
The main risk is a possible change in the direction of a lava flow that would end up causing more damage than what's already done. At least 712 homes have been destroyed since Kilauea erupted on May 3, forcing thousands of residents forced to evacuate, the report by the Hawaiian Volcano Observatory said.
A higher volume of molten rock is flowing underground from Kilauea's summit lava reservoir than in previous eruptions, with supply to a single giant crack, the fissure 8, showing no sign of waning, according to the study published last week.
The report designed to help authorities on the Big Island deal with potential risks from the volcano notes:
If the ongoing eruption maintains its current style of activity at a high eruption rate, then it may take months to a year or two to wind down.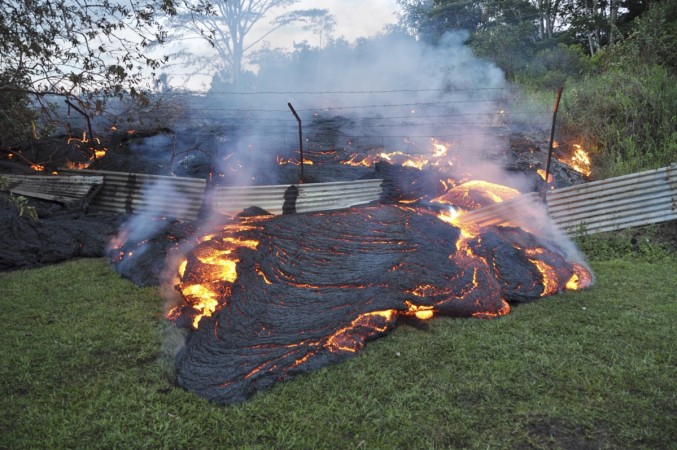 Lava is bursting from the same area about 25 miles (40 km) down Kilauea's eastern side as it did in eruptions of 1840, 1955 and 1960, the report said. The longest of those eruptions, which occurred in 1955, lasted 88 days separated by pauses in activity. The current eruption could become the longest in the volcano's recorded history, it added.
Geologists believe previous eruptions may have stopped as underground lava pressure dropped due to multiple fissures opening up in this Lower East Rift Zone, the report said. The current eruption has coalesced around a single fissure, allowing lava pressure to remain high. The report notes:
The main hazard from the source cone and the channel system is a failure of the cone or channel walls or blockage of the channel where it divides in narrower braids. Either could divert most, if not all, of the lava to a new course depending on where the breach occurs.
The report said it only considered risks from a change in lava flow direction to communities to the north of the channel as residents there have not been evacuated, while the ones residing on the southern side have already abandoned their homes.