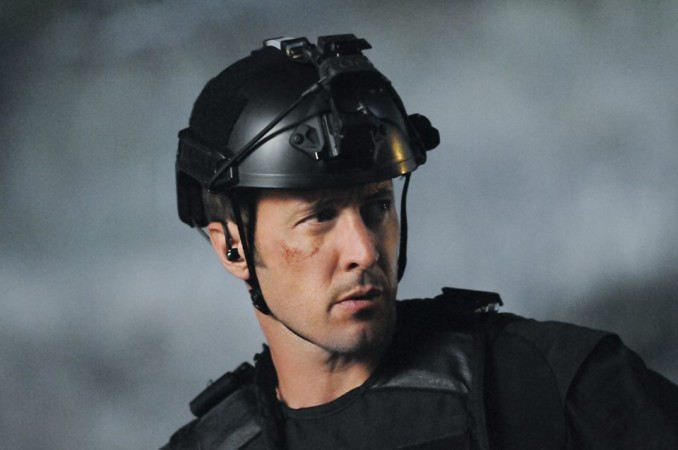 The 150th episode of Hawaii Five-0 saw Catherine returning to McGarrett's life and revealing that she knew about the proposal. McGarrett is currently involved with Lynn, but he still wanted to know what her answer would have been if he had popped the question before she jetted away for her secret mission.
Alex O'Loughlin, who plays Steve McGarrett, revealed to TVLine that his character's desire to know the answer was to hear her say that she was the reason why the relationship did not work out.
"I think it's an important piece of information," O'Loughlin told TVLine. "I mean, [wanting to know] out of curiosity is one reason, but also, I think he wants to hear her say, 'It wasn't you, you weren't the problem. I was the problem.'"
But now that he knows she wouldn't have hesitated to be his wife, will he call it quits with Sarah Carter's Lynn?
"Absolutely not. No f–king way," O'Loughlin said, adding that Catherine is not "the one who got away" but "the one who was not meant to be."
"As far as I'm concerned, he was just curious," the actor added, "because for him to get serious with anyone else — really serious, if that's what happens — he needs closure on [Catherine], and [hearing her answer] gives him that closure. He's like, 'OK. How ironic. I guess this just wasn't in the cards,' you know."
Hawaii Five-0 airs Fridays on CBS. The next episode is titled Hana Komo Pae and the synopsis reads: "While Danny chaperones Grace's winter formal, terrorists seize the venue and hold everyone hostage in order to kidnap a diplomat's son. Also, Danny and Grover are shocked to learn that Will is Grace's secret boyfriend."