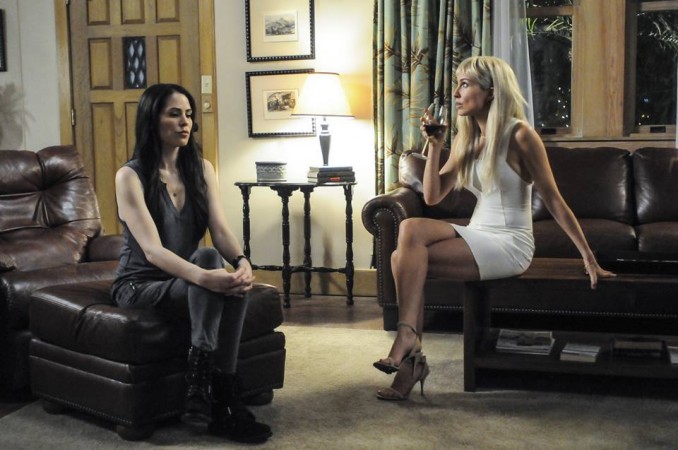 This Friday's episode of police procedural drama Hawaii Five-0 is the 150the episode of the series, and it will see a number of faces from Steve McGarrett's past returning to his life.
One important person is his almost-fiancee Catherine, and she is expected to interrupt a romantic date between McGarrett and his new girlfriend Lynn. Will Catherine come in between the duo? According to actor Alex O'Laughlin as well as showrunner Peter M. Lenkov, it's highly unlikely, as Catherine will be staying back only for a short while.
Previewing what's in store for Catherine and his character, O'Laughlin said their meeting is awkward in the beginning, as McGarrett is annoyed at the way Catherine left him. "He's been really patient with that woman, too," O'Laughlin told Entertainment Weekly. "He kept waiting for her and being patient. Still, he was going to propose, but she blew it in the end. He's not resentful, but he's trying to move on, and here she is again. They get to a really good place. They get to say the things that need to be said and hear each other say those things. I really like the place that they get to. I hate the word empowering, but they both end up in better shape as a result of it."
Another person from McGarrett's past who will be putting in an appearance is Doris, his mother, with whom he has a volatile relationship.
Friday's episode is titled Ka makuahine a me ke keikikane, meaning mother and Son and the synopsis reads: "Five-0 fights to free McGarrett's mother when Catherine informs them she was captured and is about to be executed for attempting to free Wo Fat's imprisoned father. Meanwhile, Chin loses his appeal to have Sara's adoption delayed and she must move to Mexico."
Hawaii Five-0 airs on Fridays on CBS.