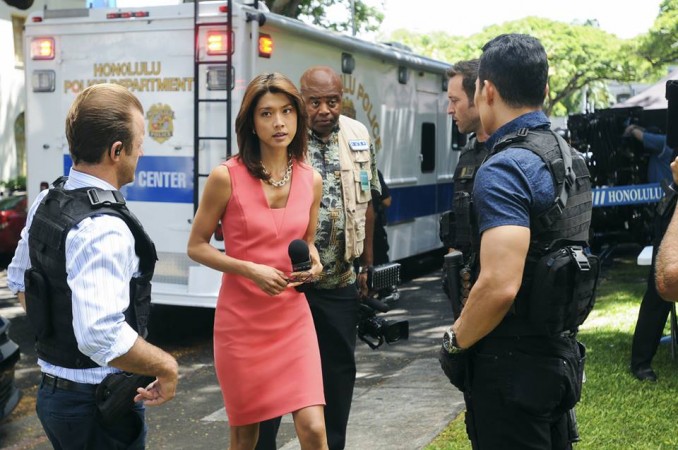 Adam and Kono have been apart for a while now, but that will change in Friday's episode of Hawaii Five-0. Season 7 episode 5 is titled KeKu'Ana, meaning The Stand, and it will see Adam getting released from prison.
A sneak peek from the episode shows Kono getting prepared to reunite with her husband and later McGarrett tells her to take the day off to be with Adam. Previewing what's ahead for Adam and Kono, Hawaii Five-0 showrunner Peter M. Lenkov told TVGuide back in September that the couple is looking forward to settling down in life.
"I like to believe they're going to be thinking about starting a family and about just trying to move on from all the bad in their life," executive producer Peter Lenkov said. "It brings them closer together, knowing that everything's fleeting, and I think they're looking at their relationship in a different way."
However, it won't be peace and quiet for the duo for long. The synopsis for the episode titled Ka Hale Ho'Okauweli, meaning House of Horrors, reveals that both Adam and Kono will be kidnapped. It is not immediately known why these two are targeted.
The official synopsis for Ke Ku 'Ana reads:
When a cache of guns is stolen from a gun range, Five-0 discovers the culprit is intent on making a dramatic statement on gun violence. Meanwhile, Kono and Adam are reunited when he is released from prison.
Hawaii Five-0 airs Fridays on CBS. New episodes can be watched via CBS All Access.