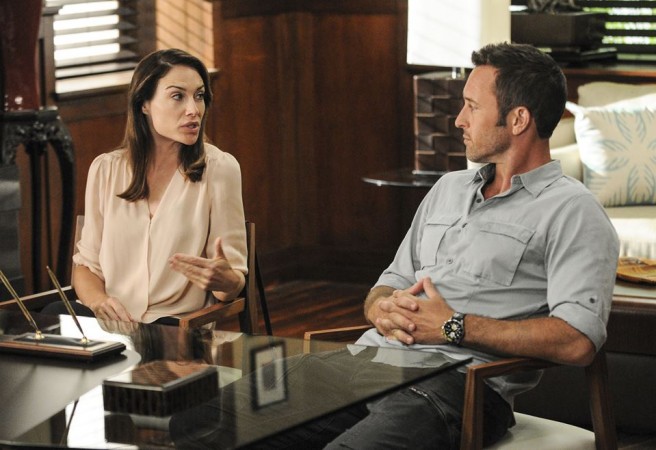 Claire Forlani's character Alicia Brown, who is a criminal profiler, will be making her way back to Hawaii Five-0 before Season 7 winds up, and what brings her back to Steve McGarrett and gang is going to be surprising.
Alicia will be back to wrap up the serial killer storyline, which was a big part of the first four episodes of Season 7 of the police procedural drama. "She comes [back] in a very unexpected way in the episode," showrunner Peter Lenkov told TVGuide.com. "There are some big turns for Claire's character also, big surprises."
Forlani's return will be featured in an episode that will air in mid-February, but it is not a Valentine's Day special. In fact, the romance element will mostly be absent in this episode. "Everything [Brown's] done, she's looking at it like a game - and for her, that game isn't over," Lenkov says.
Also returning will be Elisabeth Rohm's Dr. Madison Gray, the killer who is also a police psychiatrist.
Meanwhile, this Friday's episode will introduce viewers to Danny's daughter's boyfriend. The episode is titled Hana Komo Pae, meaning Right of Passage, and the official synopsis for the episode reads: "Danny chaperones Grace's winter formal but terrorists seize the venue and hold everyone hostage in order to kidnap a diplomat's son. Also, Danny and Grover are shocked to learn that Will is Grace's secret boyfriend."
The episode after that has managed to cause quite a lot of intrigue as it will focus on JFK's murder.
Hawaii Five-0 airs Fridays on CBS.