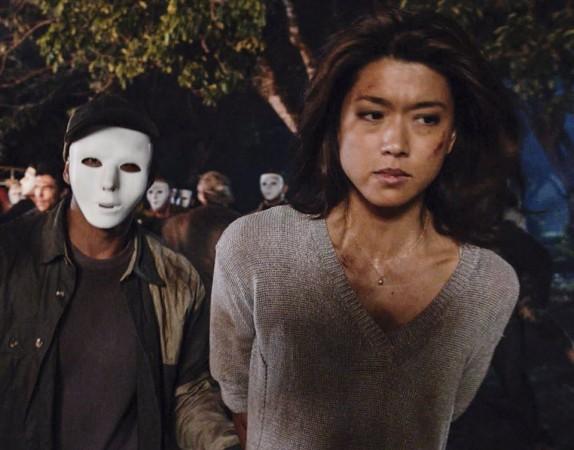 Friday's episode of police procedural drama Hawaii Five-0 is a Halloween-themed one that will see McGarrett and Danny investigating the death of a medium who was apparently troubled by a ghost.
The other storyline that will be dealt with in the episode is that of Kono and Adam, who will get kidnapped by members of a death cult. The trailer for Friday's episode shows Kono tied to a post and in one scene she, along with some other people, are led somewhere by people in masks. A montage of scenes also shows Kono being attacked in the woods and the people wearing masks searching for someone.
Last week's episode of Hawaii Five-0 was a relatively peaceful one for Kono and Adam, but it looks like they are not destined to spend quality time together. The previous episode saw Kono planning something special for her husband who just got released from prison, but her plans had to be dropped when work comes in between.
It remains to be seen how Adam and Kono will escape the new pickle they have landed in.
Friday's episode is titled Ka hale ho'okauweli, meaning the House of Horrors, and its synopsis reads:
On Halloween, Five-0 investigates the murder of a medium with a checkered past who was apparently scared to death by a poltergeist. Also, Kono and Adam are kidnapped by what appears to be a death cult.
Hawaii Five-0 airs Fridays on CBS. Check out the trailer below: