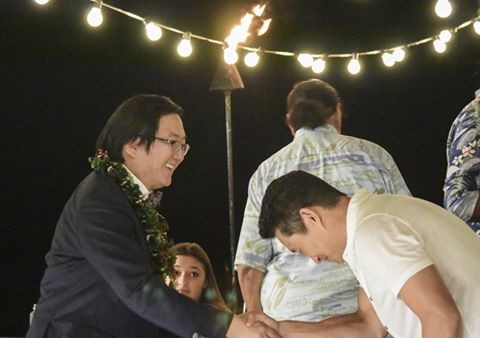 Hawaii Five-0 Season 7 episode 13 will see Masi Oka's character Dr Max Bergman moving to Africa with his wife Sabrina, and the episode is expected to be a tearjerker. "You're going to want to grab the tissues for this one," teases the official Twitter handle of the CBS police procedural drama.
Also read: Selena Gomez flashes her butt in a tiny thong
Oka announced his decision to leave the show back in November, saying that his character has had a successful growth in the seven years he has been a part of the show. "I just thought the character went through a major journey. He got married, now he's going off to Africa, so I think character-wise I felt like Max had done too much of everything he can do," the actor told Entertainment Weekly.
Oka has been a part of the show since Season 1, first as a recurring cast and then as a series regular from Season 2.
This Friday's episode is titled Ua ho'i ka 'opua i Awalua (The Clouds Always Return to Awalua) and the summary reads: "As Max prepares to say goodbye to his Five-0 family, they must investigate a murder during a police convention on the island."
The previous episode of Hawaii Five-0 was a big one for Chin, as it saw him finally gaining legal custody of Sara, his niece. "It's the most poignant episode I've been involved in, but I would also describe it as one that showcases a side of Chin we've never seen before — specifically, the love he didn't know he had for a little girl he's come to treat like family. As family," actor Daniel Dae Kim told TVGuide.
Hawaii Five-0 airs Fridays on CBS.