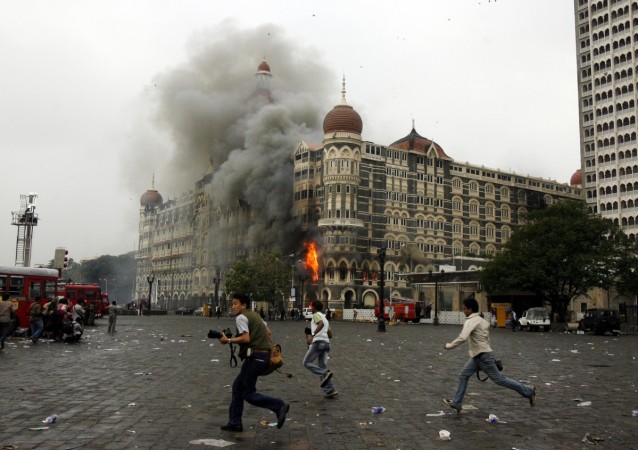 Lashkar-e-Taiba (LeT) terrorist David Headley said during a deposition via video conference Friday that he hated India since it bombed his school in 1971. He said he later joined the terrorist organisation to take revenge for the incident.
Headley, who turned approver for the 26/11 Mumbai attacks, was deposing for the third day before a Mumbai court.
"I've this hatred towards India since 7th December 1971 when Indian planes bombed my school and people who worked there died," ANI quoted Headley as saying.
During the cross-examination, he said that he was fund raising for the Shiv Sena in the U.S. and intended to invite Bal Thackeray there. However, there was no ploy to kill the Shiv Sena leader in the U.S. This confession comes a day after he said the LeT had attempted to kill Thackeray. He also said that he was not in direct contact with Thackeray, but through Shiv Sena member Rajaram Rege.
He added that he could not reveal which jail he has been kept in the U.S. Defence lawyer Abdul Wahab Khan was reprimanded by the court for asking questions without knowing the U.S. manual.
"It's not true that I'm living a luxurious life in the US prison," Headley said.
The 55-year-old terrorist, who was named Dawood Sayed Gilani at birth, also revealed that his father was Director General of Radio Pakistan. He mentioned that former Prime Minister of Pakistan Yousaf Raza Gillani had visited his house when his father died in 2008.
When asked about whether he was questioned about the 9/11 attacks, he said: "I have never been interrogated or questioned in connection with 9/11 U.S. attacks case."
He also revealed that he had a jail record in Pakistan, where he was arrested once after his ex-wife Faiza had registered a case.