Hate Story 4 actress Urvashi Rautela has received death threats for comparing her character to Mahabharata's Draupadi. Now, the diva has responded to the reports and said that she was shocked and felt vulnerable.
In the movie, one of the dialogs of Urvashi is: "Draupadi ke toh paanch Pandav the... yahan toh sirf do hain." This portion is also there in the trailer.
"I was shocked and speechless when I started receiving death threats. I felt vulnerable. It [receiving death threats] has been happening quite often these days, especially in our industry. First, it happened with Sanjay Leela Bhansali's Padmaavat, and now with our film," Urvashi told Hindustan Times.
"People need to understand that whatever they see us saying on screen, we are not doing it on our own. There are dialog writers for a movie, there is a script to be followed... whatever my character says is not a reflection on my personal opinion or principles in life. However, we, as a team, don't mean to hurt anyone's sentiments. I value our holy books and epics."
She is right! Giving death threats to actors have become a common practice which sometimes looks like fans are doing it for fun. The Padmaavat row is the best example where the fringe groups claimed that the movie hurts sentiments, whereas, their action had hurt the entire nation.
Coming back to Hate Story 4, it released on March 9 and audience are going gaga over the film. The critics called it as a "complete commercial masala". Urvashi is the lead actress in it and actors are Karan Wahi and Vivan Bhatena.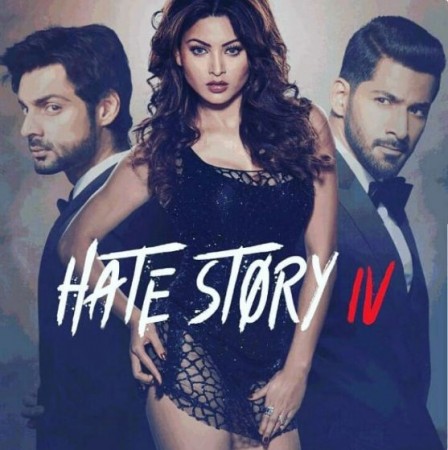 Hate Story 4 is an erotic thriller like the previous installments of the hit franchise and narrates the story of a supermodel (played by Urvashi), who is in love with Karan's character, a photographer by profession. It is a revenge drama where two brothers fall for the same girl.