Sanjay Leela Bhansali's Padmavati has been in trouble since the beginning and several rumours have only added fuel to the fire. The recent one is that Bhansali intends to hold reconciliatory meetings with the chief ministers of the states that banned Padmavati.
These speculations were reported by a section of media, and Bhansali seemed to be not pleased with them.
Talking about the same and other speculative reports, Bhansali warned a section of media and told DNA: "Just because I am not speaking, please do not presume you can get away with anything."
While the filmmaker seemed to be furious about the entire issue, a source close to the filmmaker too denied the authenticity of this reportage.
The source told the daily: "This is clearly a brainwave of a bored journalist looking for some excitement in his work. There is no plan whatsoever to meet chief ministers or to make potentially reconciliatory gestures with any other group or individual at the moment."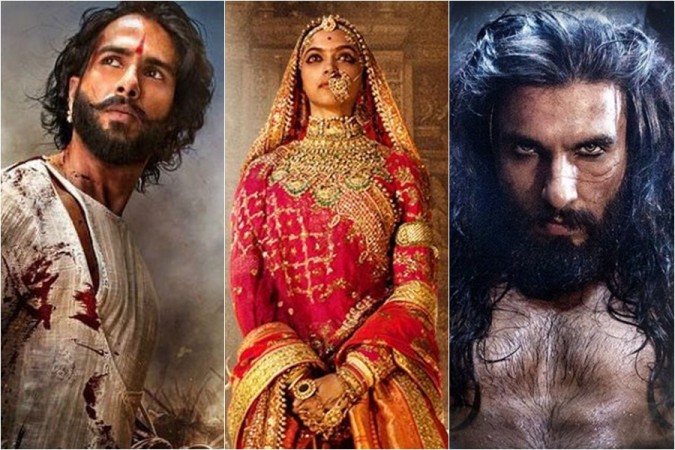 "SLB went to Delhi to meet the Parliamentary Committee for an amicable discussion. That was done out of respect for the Parliament. Apart from that, the director has no intentions of meeting anyone to convince them to release his films."
At the moment, the cast and crew of Padmavati are asked to remain very quiet and low-profile. "They're waiting for the censor board to view Padmavati and for the Gujarat elections to be over before locking in on another release date," another source told the daily.
"This was the question Prasoon Joshi was repeatedly asked by the Parliamentary Committee. He doesn't seem to have any tenable answer to that."
Padmavati was earlier supposed to hit the screens on December 1, but censor board didn't certify the movie. Also, protests against the movie's release turned ugly and death threats were given to Deepika and Bhansali.
The movie also features Shahid Kapoor and Ranveer Singh in lead roles.