Salman Khan has reportedly backed out from the movie starring Akshay Kumar which he was supposed to co-produce with Karan Johar. Ajay Devgn is reportedly one of the reasons for him to opt out of the project.
It was earlier announced that Salman and Karan have collaborated to produce the Akshay starrer which will be based on the battle of Saragarhi. Fans were much excited about it but now the Tubelight actor has walked out of it for multiple reasons, according to Bollywoodlife.
The report said that there were three reasons why Salman took that decision, and Ajay Devgn is one of those. Ajay apparently had announced first that he will be making a movie on the same battle, and Salman being a good friend of the actor, thought it will be unethical to be a part of the movie.
While Ajay factor appears to be the primary reason, there are reportedly two other factors that made Salman back out from the project. Salman's latest release Tubelight was also based on war, and the movie failed to impress the audience or critics. Hence, he now does not want to be associated with another war film.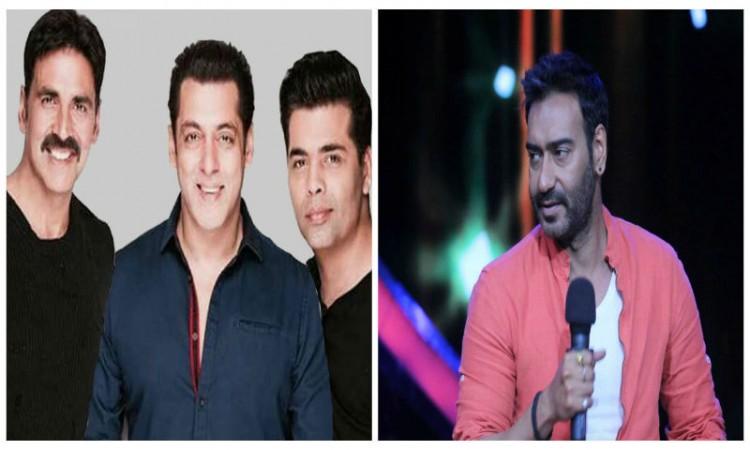 Another reason is his fall out with former manager Reshma Shetty, who is apparently handling the project. As Salman does not want to have any connection with Reshma, he chose not to be part of the film anymore. However, there has not been any official confirmation on the rumour saying Salman has stepped out of the movie.
Meanwhile, Sallu bhai is currently busy shooting for Tiger Zinda Hai, which is one of the most awaited flicks of this year. Directed by Ali Abbas Zafar, the sequel will bring back the hit pairing of Salman and Katrina Kaif.