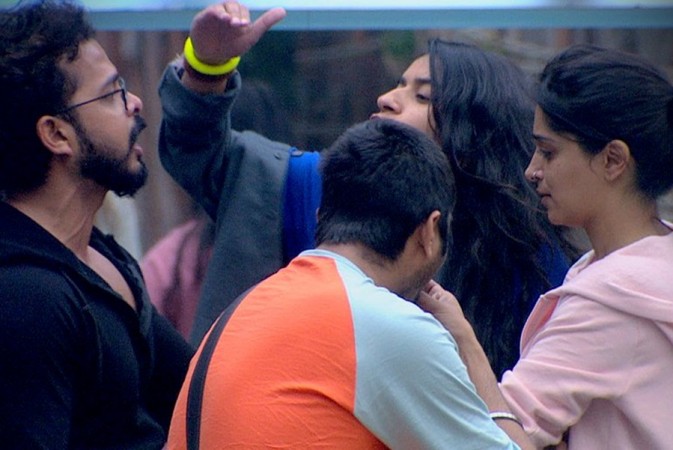 We are just fed-up and tired of watching Bigg Boss' hypocrisy and unfairness this year. Let's take a look at the reasons which make us feel so.
Hypocrisy: What's with Bigg Boss' fickle mindedness? Have they completely forgotten about their own 'no aggression' inside the house clause? Surbhi manhandled Srishty, Srishty and Saba got into physical fight, Megha threw a shoe at Deepak, Sreesanth hit Karanvir earlier and if the latest video is anything to go by even, he tried to slap Rohit. While Bigg Boss turns a blind eye, he was quick enough to evict Shivashish for disobeying him. Talk about a fair game!
Relationship gimmick: The tried and tested formula of forming a bond, a relationship inside the house is something we just can't digest anymore. We have seen it enough and we have had it enough.
The relationship between Somi Khan and Romil Chaudhary, Deepak's obsession for Somi, Surbhi and Romil's broken bhai-behen bond and Dipika- Sreesanth's sibling bond not just looks fake but even scripted to a great extent.
Illogical nominations: Another thing we just can't seem to wrap our heads around is the series of illogical nominations. Same set of strong contestants getting nominated over and over again, contestants who are not offering anything to the show staying safe and one person given the power to nominate others; has the production team gone short on creative ideas and tasks for nominations? We certainly think so.
No evictions: Another thing we just can't seem to bear anymore is the flurry of no eviction weekends. That too when we have some really boring contestants not offering anything in any capacity to the show. Why?
Cancelled tasks: This season of Bigg Boss would certainly make history for two reasons – 1. For the most amount of cancelled tasks. 2. For the worst TRP ever.
Let us know if you feel we have missed any point.