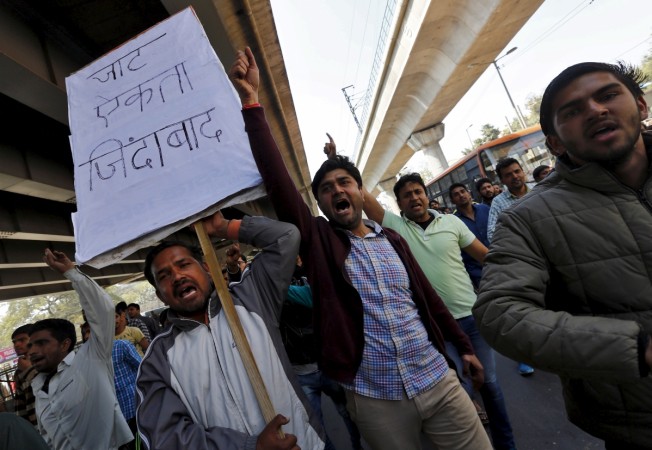 The Haryana assembly passed a bill Tuesday that would give reservation to people belonging to the Jat caste in the state. The bill had received nod from the state Cabinet Monday.
When the Haryana Backward Classes (Reservation in Services and Admission in Educational Institutions) Bill, 2016, was being passed in the assembly, only Bharatiya Janata Party (BJP) and Indian National Lok Dal (INLD) lawmakers were present. Congress party, which has 14 MLAs in the 90-member assembly, was absent during the voting protesting against the suspension of three of its legislators by the Speaker, Indo Asian News Service reported.
"The bill was brought after a lot of research. Every category will gain from this bill. It will be a win-win situation for all. There will be no loss to anyone (community)," Haryana Chief Minister Manohar Lal Khattar was quoted as saying by IANS.
The bill gives reservation to Jat Sikhs, Tyagis, Bishnois, Rors and the politically dominant Jat community.
A week-long protest and violence by certain groups in Haryana demanding reservation for Jats in February had stalled everyday life in the state. At least 30 people died during the protests across various districts. Around 200 people were injured and schools, colleges remained closed, even as protesters set establishments on fire during the protest, which led to the deployment of the Army.
The assembly passed the bill unanimously a day after agitators threatened to start another stir if the bill was not passed during the Vidhan Sabha's Budget Session, the Indian Express reported.