Oh my god! The Harvey Weinstein sexual assault drama just got nasty. Actress Natassia Malthe has come out to address the media and accused Weinstein of raping her in 2008. The notorious producer is said to have forced himself into her room and bargained for sex against a part in a movie. When she disagreed for the casting couch, he forced himself on her and raped her.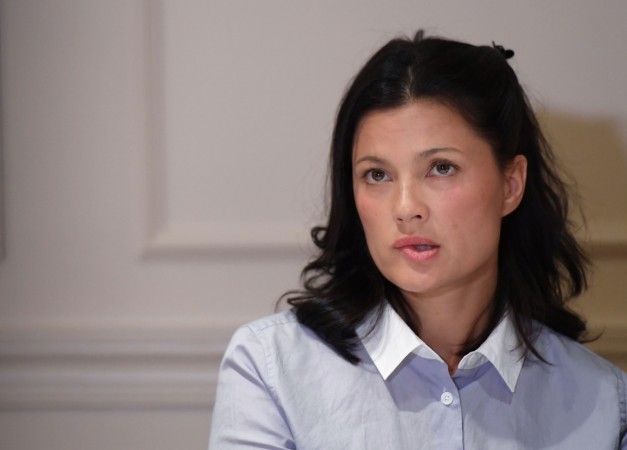 The events took place after the Bafta ceremony concluded. Recalling the dreadful night, the actress, who is now 43, told the press that just as she was about to sleep, a "repeated pounding" on her door and a yell: "Open the door Natassia Malthe, it's Harvey Weinstein," forcing her to open the door.
Also Read: Harvey Weinstein sexual assault scandal: From Angelina Jolie to Mira Sorvino, women who shared their stories
Humiliated, she opened the door and Weinstein came over to bargain for sex, offering her a role in an upcoming film in return.
"I was sitting on the bed talking to Harvey when he pushed me back and forced himself onto me. It was not consensual. He did not use a condom," she said.
"He did not ejaculate inside of me. Then he masturbated. I laid still and just closed my eyes and wanted it to end. I played dead. I was completely grossed out. I believe that I disassociated during the time that he was having sex with me. Afterwards, I lay there in complete disgust," she explained.
On the following day, she received a script, she alleged. She said she was given the impression that she had landed a role in the movie Nine, produced by Weinstein which would also star Daniel Day-Lewis, Penelope Cruz, Nicole Kidman and Judi Dench.
If the rape wasn't enough, Malthe claimed to have been called by Weinstein to meet him at the Beverly Hills Peninsula Hotel where he allegedly asked her to engage in a threesome with him and another woman.
Refusing, she decided to let go of the movie offer as well. This decision made him angry and he called her an "ungrateful c---", she claimed. "I had experienced sexual harassment from other powerful men in Hollywood, but my experiences with Harvey were the worst," Malthe added.
Malthe joins the likes of Gwyneth Paltrow, Angelina Jolie and 50 other actresses and models who have accused Harvey of sexual assault.