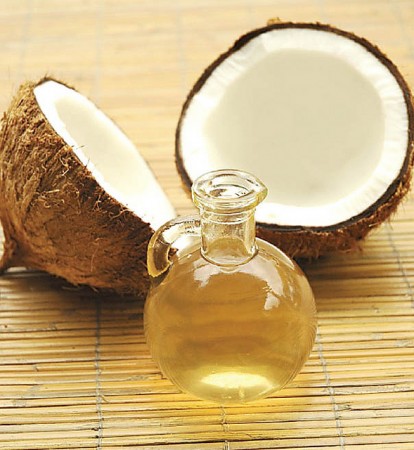 A Harvard professor has called coconut oil "pure poison" in a speech delivered in Germany and claimed that it is bad for humans despite recent research outcome to the contrary.
Dr Karin Michels, a professor at Harvard TH Chan School of Public Health and Director of the Institute for Prevention and Tumour Epidemiology at the University of Freiburg, commented about the coconut oil in question in a recent speech titled "Coconut Oil and other Nutritional Errors".
"I can only warn you urgently about the coconut oil. This is one of the worst foods you can eat," said the professor. She based her statement on the high proportion of saturated fat in coconut oil that can have a damaging effect on your body.
Coconut oil is a commonly used component in the kitchen for preparing a meal, especially in Kerala. But the recent lecture given by Michels breaks the common belief that the substance is beneficial for your health. She said that the saturated fatty acid in coconut oil raises the levels of LDL cholesterol, which eventually elevates the risk of cardiovascular disease.
While there are advertisements claiming coconut oil as a health food, there is little evidence to back that claim, said nutrition experts. "There is virtually no data to support the hype," said Alice Lichtenstein, a professor at Tufts University of nutrition science and policy who is vice chair of the federal government's dietary guidelines advisory committee.
"There has been speculation that some of the saturated fat present in coconut oil may be better for us than other saturated fats, but so far there is not enough good quality research to provide us with a definitive answer," said Victoria Taylor, a senior dietician at the British Heart Foundation.
According to data by American Heart Association (AHA), more than 80 per cent of the fat in coconut oil is saturated, which is far beyond butter (63 per cent), beef fat (50 per cent) and pork lard (39 per cent).
Other than coconut oil, foods that are high in saturated fat include butter, hard cheese, ghee, sausages and meat pies. Foods with a high level of unsaturated fat include oily fish, nuts, seeds, vegetable oils and avocados.
But in Kerala, the birth place of Ayurveda, coconut oil is widely used and it's called "the healthiest oil on earth." Coconut oil has been recommended for centuries in Ayurveda attributing several healing properties to it. Recent researches have increasingly suggested the oil as one of the superfoods.
In another study, it was found that people inhabiting the South Pacific Islands follow a diet high in coconut and they do not suffer from any clogged arteries, rather their cardiovascular systems were found to be in excellent condition.