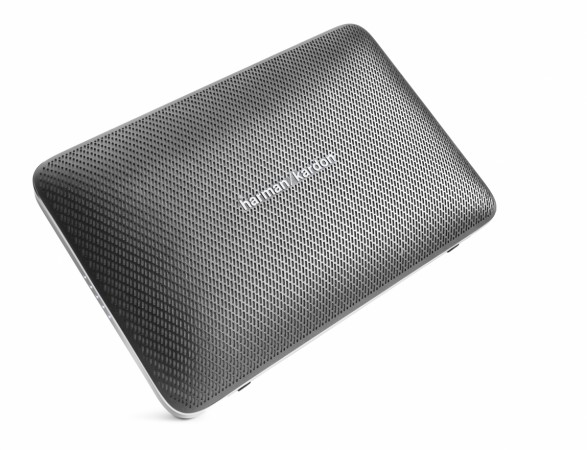 International audio equipment company Harman Kardon released two new audio speakers Tuesday.
The two wireless speakers, Harman Kardon ONE and the Harman Kardon Esquire 2, have been priced at Rs. 14,990 and Rs. 19,990, respectively.
The Esquire 2 comes equipped with a teleconferencing system and quad-microphone VoiceLogic noise and echo-cancelling technology and a 360-degree voice pick-up that provides crystal clear conference calls anywhere.
The speaker also has enhanced bass ports for a richer soundscape and a rechargeable battery that supports up to eight hours of playtime.
The company said the Harman Kardon One offered 2x 6W stereo Bluetooth streaming and had inbuilt HTC Connect Technology. Harman Kardon stated the device lightweight and travel ready with its rechargeable battery supporting up to five hours of playtime.
"We're excited to add to our large portfolio of premium, portable speakers with the launch of these two new products in India. The products represent the eye catching craftsmanship and sophisticated design that has become synonymous with the Harman Kardon brand," Pradeep Chaudhry, country manager for Harman India, said in the media release.
The speakers are available for purchase immediately on the company's website and its stores across the country.
Harman designs and engineers connected products and solutions for automakers, consumers and enterprises worldwide, including connected car systems, audio and visual products, enterprise automation solutions and connected services.
Globally, the company claims to have a workforce of approximately 28,000 people with reported sales of $6.5 billion during the calender year ended Dec. 31, 2015.
Product
MRP (Rs)
Key features
Harman Kardon Esquire2
19,990

Quad Microphone Conferencing system

Echo cancelling technology

Acoustic engineering- with 4 professionally tuned sound drivers

VoiceLogic noise and echo cancelling technology

360-degree voice pick up for crystal clear conferencing experience

Rechargeable battery supporting up to 8 hours of playtime

Harman Kardon ONE
14,990

Up to 5 hours of playtime with rechargeable Li-ion battery