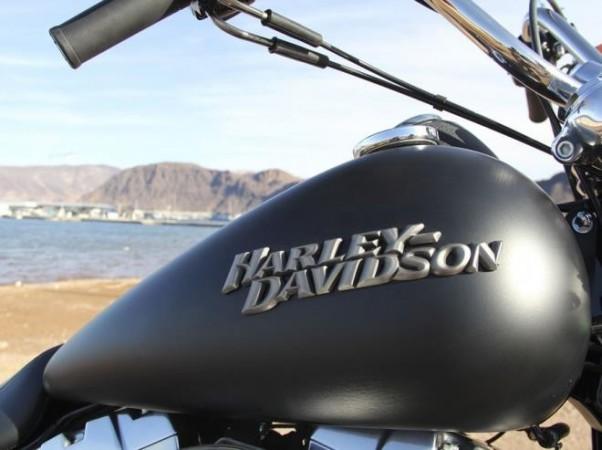 Iconic bike maker Harley-Davidson announced on Monday that it will assemble three more models in India.
The company also said that it will slash prices by approximately ₹5 lakh on some of its models.
Three models that include Fat Boy, Fat Boy Special and Heritage Softail Classic, which were earlier brought as CBU (Completely Built Unit) in India, will be assembled at the company's facility in Bawal, Haryana.
After the revised price, the Fat Boy will now be available for ₹14.9 lakh (ex-showroom Delhi) as against the previous imported price of ₹19.45 lakh. The Fat Boy Special will come down to ₹15.6 Lakh (ex-showroom Delhi) from the earlier ₹19.70 lakh. The Heritage Softail Classic model, which was sold for ₹20.45 lakh, will now cost ₹16.25 lakh (ex-showroom Delhi).
Soon after the announcement, Harley-Davidson India Managing Director Anoop Prakash said, "Since we entered India in 2009, we have been consistent with our plans have more local assembly of our products and make them accessible to more enthusiasts and customers across the country. The CKD operations of the three models is another step towards it," PTI reported.
At present, nine of the 12 models that the company sells in the India are assembled in the country.
Adding that the company is not considering the assembling of all models in India, Prakash said, "It is not possible for a long time to come. Our flagship 'Touring Family' has its own heritage, we want to maintain it and moreover the market for it hasn't developed yet here in India."
"Our CKD (completely knocked down) operation allows us to contribute to local investment while also reducing the tariff burden for customers across India."
Prakash also added that the impact on pricing will be minimal due to the company's steady focus on developing CKD operations in India since early 2011, reported PTI.
Recently, the import duty on bike with engine capacity of 800 cc or more was increased to 75 per cent from 60 per cent in the Budget 2013-14.
Harley-Davidson has so far sold over 2,000 motorcycles after it started India operations in 2010.