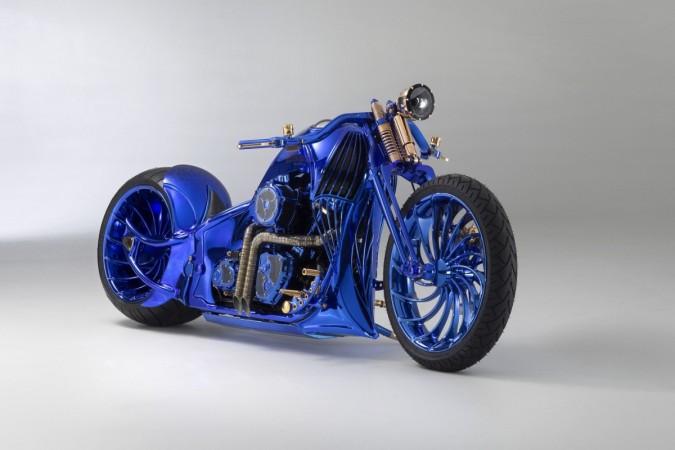 Harley-Davidson Blue Edition unveiled in Zurich
The uber-expensive bike is a one-off custom build
Extensive use of diamond and gold makes the Blue Edition a collector's item
Harley-Davidson, the iconic American motorcycle maker is known for its premium range of cruiser and touring bikes. The priciest offering model of Harley-Davidson in India is the CVO Limited that costs Rs 50 lakh. However, the one-off Harley-Davidson Blue Edition comes with a jaw-dropping price tag.
Harley-Davidson Blue Edition is the offspring of the Swiss watch and jewelry designers Bucherer, and German custom bike specialist Bundnerbike. The latter specializes in modification and customizations of Harley-Davidson bikes.
The bike costs USD 1.88 million that translates to around Rs 13 crore in India.
We have compiled a list of the top 10 need-to-know's about the Harley-Davidson Blue Edition
1. The rare custom edition by American bike maker has taken over the title of the most expensive one-off bike in the world, which was previously held by 1951 Vincent Black Thunder priced at Rs 6.3 crore.
2. Harley-Davidson Blue Edition is based on the motorcycle maker's cruiser Softail Slim S
3. The bike took 2500 labor hours to produce and a year to design
4. It is studded with 360 diamonds and comes with gold-plated throttle valves and screws
5. The motorcycle gets two 'safes' on each side of the tank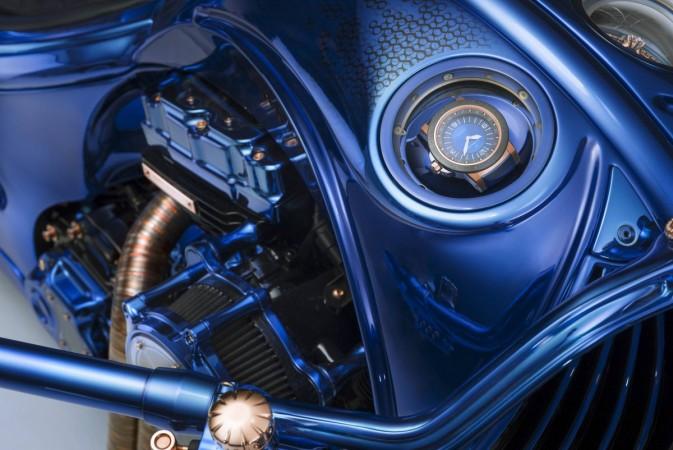 6. One of the safe contains a unique Carl F. Bucherer watch based on the Patravi TravelTec II
7. The other safe comes with a Solitaire Heaven ring with a flawless 5.40 carat diamond from Bucherer Fine Jewellery.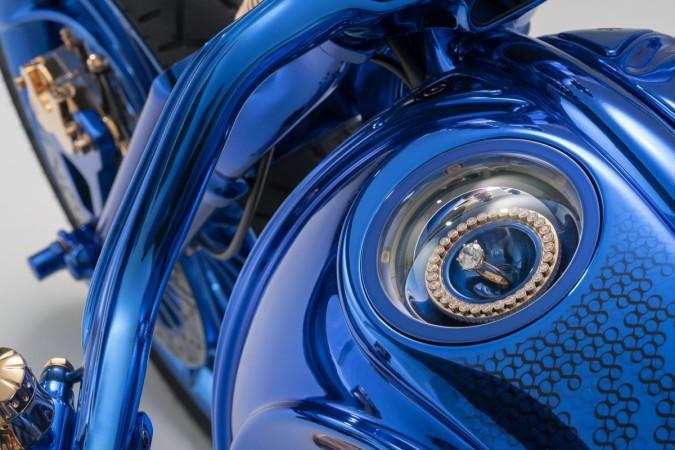 8. The Blue Edition is powered by 1888 cc V-twin engine that develops 100hp power and a maximum speed of 188.8kmph. The bike weighs 388 kg and it can only be started by scanning your finger.
9. To get the stark blue sheen, the entire motorcycle was first painted in silver. This was followed by six layers of paint using a secret technique which gives it the final color.
10. If you plan to bring it to India, the Harley-Davidson Blue Edition will cost you more than Rs 25 crores. That's more than the price of two Rolls-Royce Phantom's ex-showroom price in India.