Star all-rounder Hardik Pandya is one of the most sought-after cricketers in the modern era. The 23-year-old has tasted success early in his career following his exceptional match-winning performances in limited-overs cricket. The Baroda dasher also made the most of his recent Test call-up by smashing his maiden first-class hundred in Sri Lanka last month.
Off the field, Pandya comes across as someone who loves living a bright life. Trend-setting hairstyles, flashy clothes and tattoos are a testament to his fun-loving lifestyle.
While there is a lot of focus on his life beyond the field as well, the Mumbai Indians star was rumoured to have gotten into a relationship with Bollywood actor Parineeti Chopra after the two had a casual Twitter chat earlier this month.
Pandya replied to one of Parineeti's post on Twitter that teased her fans about her "most amazing partner". Twitterati was quick to draw conclusions from the thread and some users also advised the cricketer to focus on his career without distractions.
Even as Parineeti put the link-up rumours to rest with a video, in which she said that the earlier Tweet as part of a marketing campaign and nothing else, the rumours refused to die.
Pandya now has addressed the issue, rubbishing talks of love between himself and Parineeti. He added that he has not even spoken to the actor in person and that he was surprised to see reports of relationship between the two. The flamboyant cricketer also said he just wants to "laugh off" such rumours.
"I don't have any more to answer on this [link-up rumours]. The thing is I don't even know her properly... we have never spoken before and then I see this on Twitter that some love thing is starting and I was like where did this even come from?" Pandya said, as quoted by the Hindustan Times.
He added: "I was sleeping in the morning. I was in Sri Lanka and I got to know all this. I don't answer about my relationship, I don't answer who people link me with, and yeah, it doesn't bother me.
"And then when I saw the reply... It was for a phone company and see that's how people create things. I'm pretty happy; I laugh these things off because I'm a pretty happy soul! I enjoy all this now."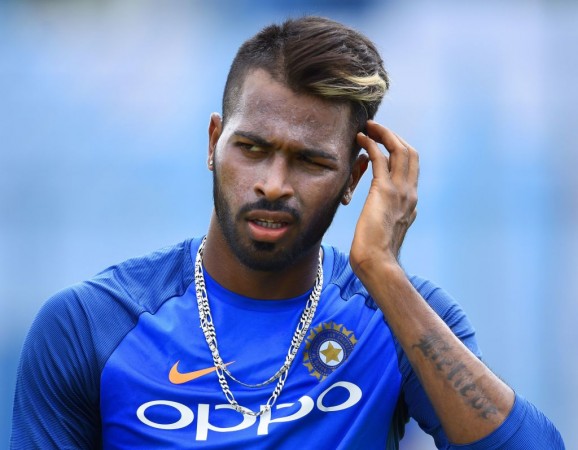 'Party animal'
Pandya also said he does not want to be known as a "party animal". The cricketer reveals he is more focussed than ever on his game.
"I might look like a guy who does everything but at the end of the day I am the guy who does nothing. I just look like I am a party person, who might not be disciplined, but I have a focus on the game and that is always there," the all-rounder said.