Hardik Pandya is not going away from the headlines anytime soon and his latest appearance on the front pages is due to a woman holding a banner asking the cricketer a pressing question.
Pandya has recently made his return to the Indian setup in the ODI series against New Zealand after being out of the team for a long time due to injury and then a massive controversy. In the show, Pandya made comments that were deemed to be "sexist" and "misogynistic".
The aftermath of the show saw backlash beyond anyone's imagination and people from all quarters hit out at the cricketer. Even though he apologized for his comments saying that he did not mean to hurt anyone's sentiment, the player would not be forgiven. Someone even asked for his ban saying if porn is banned, so should Pandya.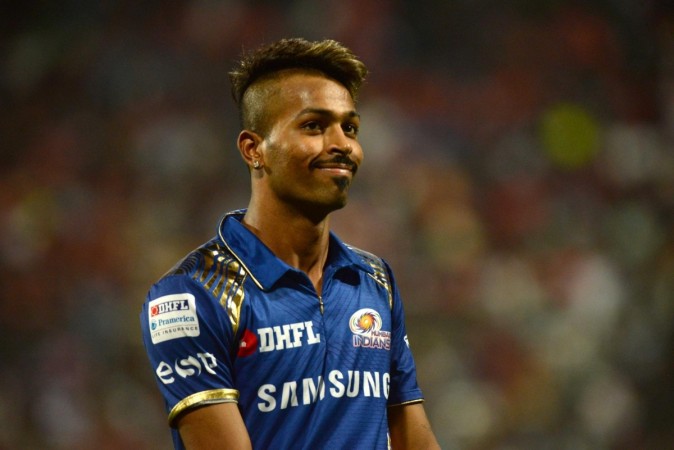 One of the many dubious statements made by Pandya was "Aaj kar ke aaya" which roughly translates to "I did it today". The player supposedly said these words to his parents when he came home after losing his virginity. Since then, the player had been banned indefinitely along with cricketer KL Rahul who appeared on the show with Pandya.
But since being reinstated to the national team, Pandya has garnered a lot of mainstream media attention where his actions have been closely followed. The internet has been flooded with memes relating to his exploits on the coffee couch and his general affection towards the beverage. But this particular banner took the cake.
The banner basically asks Pandya whether he did it today also. The lady holding up the banner was one of the spectators at Eden Park in Auckland who had come to watch the second T20I between India and New Zealand. India won the match comfortably by 7 wickets to draw the three-match series level.
Naturally, this banner drew a lot of attention and a couple of users wanted the lady to be conferred with the Bharat Ratna award for her sense of occasion.
India eventually lost the series 2-1 after falling short at Seddon Park in Hamilton by 4 runs chasing an improbable target of 213. This was the team's first defeat in a bilateral T20 series after being unbeaten on ten previous occasions.