Committee of Administrators (CoA) has just announced that the bans on cricketers Hardik Pandya and KL Rahul have been lifted with immediate effect.
The statement released by the BCCI said, "Since the adjudication of all allegations of misconduct against any cricketer registered with, inter alia, the BCCI is required to be undertaken by the BCCI Ombudsman, whose appointment is pending directions of the Hon'ble Supreme Court of India, the CoA is the of the view that the interim suspension orders dated 11.01.2019 should be presently lifted with immediate effect."
As the bans have been lifted with immediate effect, both Pandya and Rahul are now available for selection to the Indian squad. The pair may be flown to New Zealand as replacement for skipper Virat Kohli who will fly back to India after the third ODI of the ongoing series against the Kiwis.
Pandya and Rahul faced immense backlash for their comments on popular talk show Koffee With Karan. The remarks were deemed to be "sexist" and "misogynistic". Reacting to this, the CoA suspended the players pending further enquiry.
CoA member Vinod Rai had suggested a two-match ban and the players had tendered unconditional apologies for their behaviour on the Karan Johar hosted talk show but Diana Edulji involved BCCI's legal team in the matter. Since the case reportedly fell beyond the purview of the board's code of conduct, the Supreme Court had to be called into the picture.
This caused an impasse on the entire situation as the SC has decided February 5 as the tentative date of the interrogation. This put the careers of the two men in limbo. The Indian cricket team has also been suffering due to this uncertainty as they aim to sort out their combination ahead of the 2019 cricket World Cup.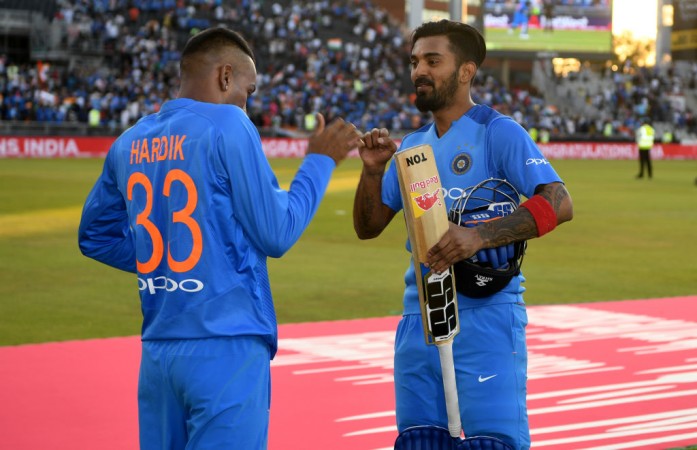 Apart from being suspended, the cricketers had to face a lot of public shaming and even lost out on brand endorsement contracts. The ongoing uncertainty irked a lot of people and a senior BCCI official told Hindustan Times that had the decision been taken earlier, Rahul would not miss out on Karnataka's Ranji Trophy semifinal which started on January 24.
"If they had dealt with this matter in a pragmatic manner, the Ombudsman would have been decided by now and the proceedings may have been over. I only wish they had decided this yesterday. KL could have turned out for Karnataka in the Ranji knockouts," the senior official was quoted as saying to HT.
More to follow...