Update - 2:45pm IST: The tweet in question was not posted from Hardik Pandya's official handle but from a parody account — @srihardik3777, according to NDTV.
Pandya is all set to be booked for his alleged "derogatory" comments on Dr. Bhimrao Ambedkar. A special court in Jodhpur has ordered police to file an FIR against the India cricket team all-rounder.
The court's order comes after DR Meghwal, a member of Rashtriya Bhim Sena in Jalore district in the north Indian state of Rajasthan, filed a petition against Pandya Tuesday, March 20.
"Which Ambedkar ??? The one who drafted a cross law and constitution or the one who spread the disease called reservation in the country," Pandya had written on Twitter on December 26, 2017, according to the petitioner.
'Pandya has committed a serious crime'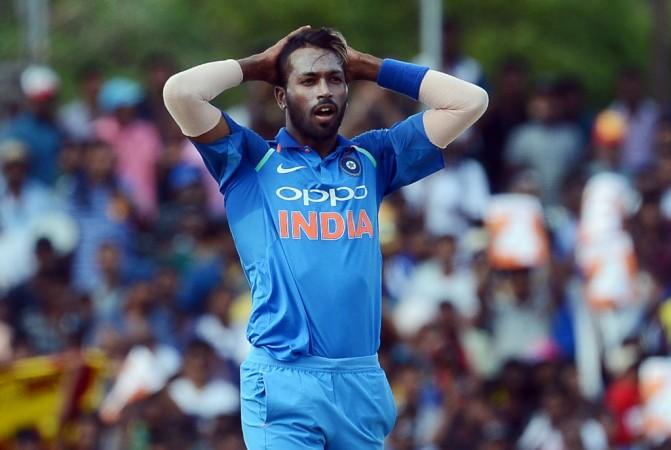 Meghwal, who practices law, said Pandya had tried to "spread hatred" and "create division" in the society with his tweet. He added the cricketer had attempted to disregard the constitution and the architect of the constitution.
He also claimed the Mumbai Indians all-rounder had hurt the sentiments of the people of his community and demanded punishment for the 24-year-old for his "crass act".
"I learnt about Pandya's comment through social media in January. It appeared quite derogatory for a figure like Ambedkar and was an attempt to spread hatred and create division in the society," Meghwal was quoted as saying by The Times of India.
He added: "By doing so, he has committed a serious crime and hurt the sentiments of my entire community."
However, the tweet does not exist on Pandya's timeline anymore. We are not able to verify whether or not the all-rounder posted such a comment against Ambedkar.
Pandya, who has represented the country in six Tests, 38 ODIs, and 30 T20Is, was rested for India's successful Nidahas Trophy 2018 tri-nation series campaign in Sri Lanka earlier this month.
The Baroda-based cricketer, who played an integral role in India's unprecedented ODI and T20I series wins in South Africa, will be back in action during the upcoming 11th season of Indian Premier League.
He was retained by three-time champions Mumbai Indians for a whopping sum of Rs 11 crore ahead of the two-day auction held in Bengaluru in February.